Why You Would Need a Data Transfer or Recovery?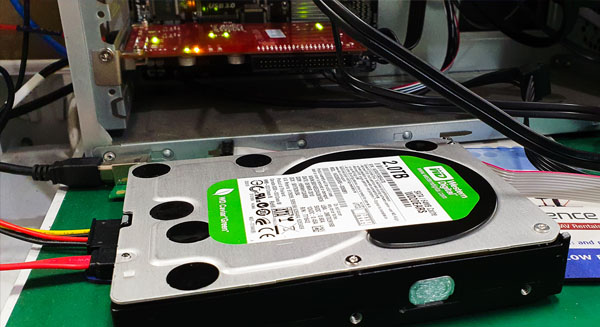 A Data Transfer may be necessary for a number of reasons.
PC Pitstop can transfer your data (documents, pictures, music) but not programs (software, downloads, etc). Your original installation media is required to install programs on another computer. PC Pitstop, by law, cannot install counterfeit software.
What types of transfer are there?
Computer to computer – e.g. your computer failed and you'd like your information transferred onto a new computer.
Computer to external hard drive – e.g. you are giving away an old computer and want the info off that computer for safe keeping.
If you request data transfer to an external drive you may have to follow correct steps to restore this information to a workable state on your computer if you choose to do so down the track, i.e. importing emails, address books, music, pictures and documents to their right location. (PC Pitstop also provides this service if required.)
Data Recovery is the process of retrieving your important files from faulty equipment. It may be necessary if you don't have a working backup of your files. PC Pitstop provide a range of recovery solutions from small devices such as USB's, computers and through to large Servers.
Things you should know about Data Recovery:
Data recovery can take anywhere from one day to 2 weeks to complete depending on the severity and size.
PC Pitstop can recover your information to another computer, to an external hard drive or other device of your choosing as long as the chosen device has the capacity and stability to handle the information.
Once recovered your information may appear in an unfamiliar order. While every effort is taken to replicate the original file structure, in some cases this is simply not possible due to no prior knowledge of the original setup. We work in consultation with you to ensure this process is as smooth as possible.
In some cases, the recovery process may need to be handled by a third party Forensic provider. PC Pitstop is in partnership with some of the best data recovery companies in the world. Please contact your nearest PC Pitstop for more information.
Depending on the severity of the damaged device recovery may not even be an option.
Overall, Data Recovery should be seen as the last option because ultimately prevention far outweighs cure!
+ PC Pitstop Secure Online Backup – ASK US IN-STORE