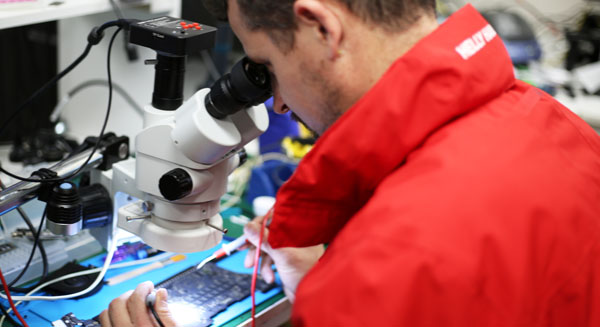 Experienced Electronic Repairs:
Wide variety of equipment repaired

Any make, model or brand

Game console repairs

Hard drive repairs
Motherboard repairs
Soldering + Micro-soldering
Laptop screen repairs

Computer equipment repairs

Phone and tablet repairs
Not sure if we can fix it? Pick up the phone and call, contact us or drop in and speak to a PC Pitstop Trained Technician.
Workshop Assessments
Not sure what is wrong with your equipment or you are looking for a professional second opinion?
A workshop assessment covers technical diagnostic of your equipment. Great value – get an idea of the
state of your broken equipment before investing in a full repair.

** PC Pitstop also provide written insurance assessments for $89.
If your equipment is faulty or failing:
Turn off immediately

Do not restart equipment

Do not install or re-install any software

Do not shake, disassemble, remove or attempt to clean faulty equipment

Do not attempt to dry wet equipment

Never attempt to operate any visibly damaged equipment

Contact PC Pitstop immediately
Following these tips will increase the likelihood of success for your precious equipment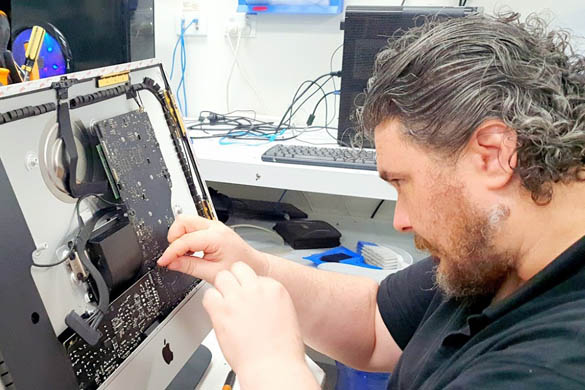 Get in Contact with PC Pitstop
Contact our team of experts. PC Pitstop accommodates everyone – from businesses to a family member who may have damaged their devices and everyone in between.


Electronics Repair
If your device is switched off with power disconnected, the chances of repair are even higher. PC Pitstop has the tools and parts to get the job done.


Access to external repairers
PC Pitstop have access to a whole network of specialty electronic repairers across Australia. What can't fix in store can be safely sent to a repair center. Working with you to keep you informed every step of the way.
Client Testimonials
[testimonials_widget id="1"]