Apple Mac Repairs Port Macquarie
Need your Apple Mac repaired FAST? PC Pitstop repair all models of Apple Mac Computers. Call the team with over 20 years experience:


OUT OF WARRANTY MAC REPAIRS FROM THE EXPERTS
We speak to you in everyday plain English and our clients love how approachable we are.
Serving both home and business mac computer owners for over 20 years.
Our fully trained technicians have repaired 40,000+ devices and are
here to help you every step of the way.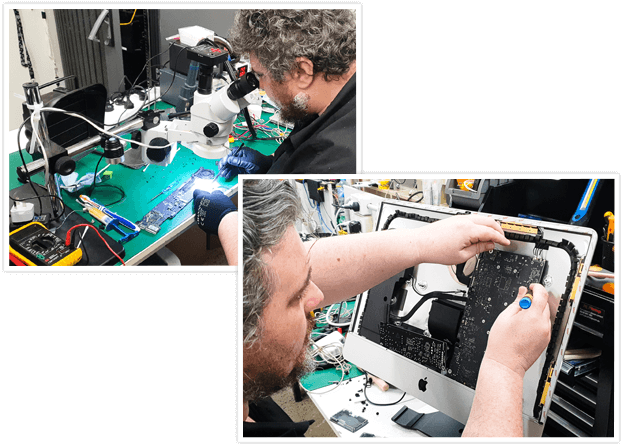 Experienced Apple Mac Repairs
Are you experiencing one of these problems with your Apple Mac?
Slow system and the dreaded 'spinning wheel of doom'
System freezing problems
Mac not turning on
Broken or cracked screen
Battery, power, or charging issues
No power to the unit or not turning on at all
Random shutdowns
Overheating issues
MacBook, Macbook Pro, and Macbook Air liquid and water damage
Grey screen during start-up
PC Pitstop is not an Apple Authorized service center and is in no way affiliate with Apple Inc.
PC Pitstop repair Apple Mac
The good news is we can help! Here at PC Pitstop we are trusted by locals in the Port Macquarie and surrounding area for all Apple Mac repairs and servicing. We have helped thousands of locals for over 20 years with their computing needs and currently have a 4.8-star rating from over 200 reviews on Google. Your Apple Mac will be in safe hands!
We repair
All models of:
MacBook Pro
MacBook Air
iMac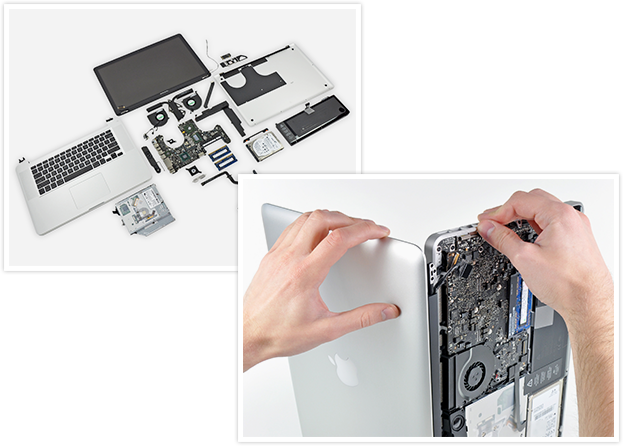 MACBOOK REPAIRS PORT MACQUARIE
Some of the other common problems we fix:
Common repairs and services include:
MacBook screen repairs and replacements. We offer one of the fastest screen repair and replacement services in Port Macquarie.
Speaker problems. If your internal speakers aren't working correctly, or not at all, then we can help. We'll diagnose the problem and get your speakers pumping out sound in no time.
Water damage. Have you accidentally spilled some liquid on your Apple Mac? We recommend turning it off straight away and removing the battery pack if possible before bringing it to us ASAP. The quicker you bring it in, the higher the chance your Mac will make a full recovery.
Power and battery issues. Are you experiencing issues with your Mac battery? We can fix any power issues and replace your battery if required.
Slow performance. If your Mac isn't working at full pace you are losing valuable productivity, so bring it in ASAP and we'll get your computer running like new again.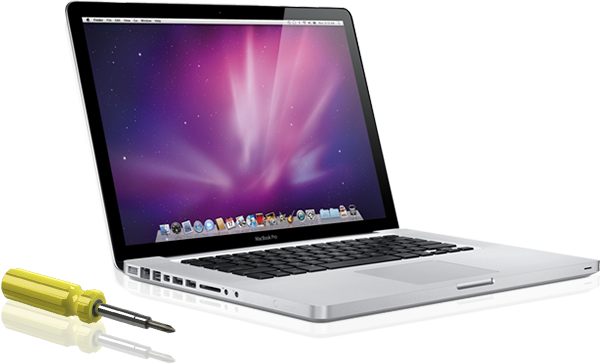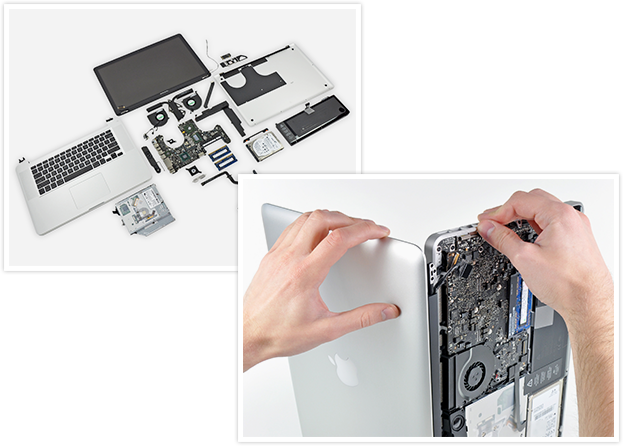 System crashes. The only thing worse than a slow Mac is a Mac that isn't working at all. The best thing you can do is bring it in so we can diagnose the problem and get it fixed for you pronto.
Virus removal. If you are experiencing strange pop-ups or unwanted messages on your Mac, you might have a virus. Our expert team will find any viruses and remove them for you, then install virus protection to prevent this happening again.
Data recovery. If your Mac isn't working, or is damaged beyond repair, our team might be able to retrieve your precious data. Again, the best thing is to bring it into our store so we can diagnose what's happened.
Upgrades. If you need help upgrading your Mac, bring it in. Particularly if your Mac is running slow, upgrading it will likely solve the problem.
Hardware replacements. We can help with most hardware replacements such as hard drives and logic boards. Best of all, it won't cost you as much as you might think.
Something else? These are some of the most common issues. If your problem is not listed above, no worries, bring it in and we'll diagnose the fault for you.
Why choose PC Pitstop for Mac repairs?
Transparent prices. You'll know exactly how much it will cost you before we undertake any repairs.
Trusted by Apple. We're a licensed Apple service and repairs provider.
Trusted by the community. We've helped over 40,000 locals with their computing and general tech needs since 2010.
Experienced team. All our technicians are Apple Mac experts.
Insurance assessments. We can assess your Apple Mac to diagnose any problems, then give you a detailed insurance assessment.
Fast repairs. We know how important your Apple Mac is to you, especially if you use it for work. That's why we can diagnose and repair most problems – sometimes within a matter of hours.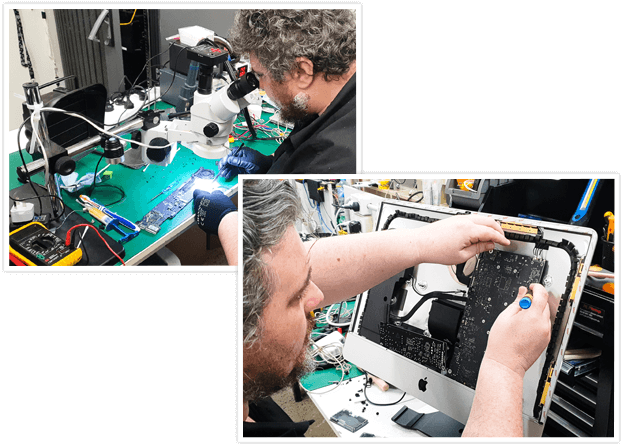 How to prepare your Apple Mac for repairs or service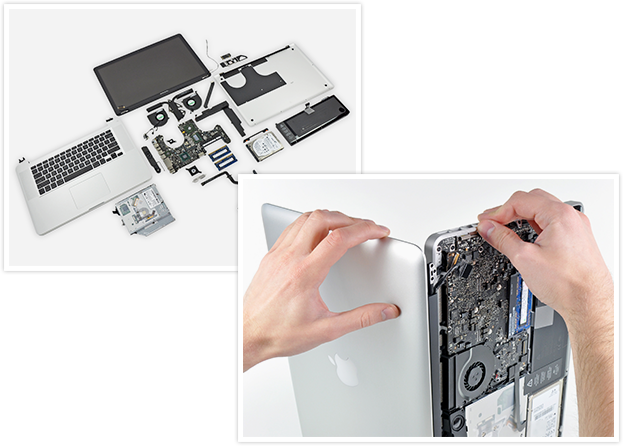 If you've spilled liquid on your Apple Mac, or it won't turn on, don't take any risks. We advise that you:
Turn off your Apple Mac immediately
Do not restart the computer
Do not install or reinstall any software
Do not shake, disassemble, remove or attempt to clean a suspected faulty computer
Do not attempt to dry a wet computer
Do not get your 'friend who's good with computers' to take a look at it
Never attempt to operate any visibly damaged devices
Contact PC Pitstop immediately
If your Apple Mac is still operating, we recommend you take a few steps to ensure your data is secured before bringing you Apple Mac to us. The key is to do a complete backup of your data so you can be sure it will be safe.
The easiest way to do a backup of your Apple Mac is using iCloud. Simply sync your photos, contacts and files to your iCloud drive and you can be confident they will be safe and secure.
MAC REPAIRS FROM THE EXPERTS
We speak to you in everyday plain English and our clients love how approachable we are.
Serving both home and business mac computer owners for over 20 years.
Our fully trained technicians have repaired 40,000+ devices and are
here to help you every step of the way.


Contact PC Pitstop
Contact our team of experts. PC Pitstop accommodates everyone – from businesses to home users with Apple Mac computer problems and everyone in between.


99%+ data recovery
If your storage device is working properly and without signs of physical damage, your chances of a successful data recovery are even higher. Formatted drive? Deleted files? Software failure? PC Pitstop has the tools to get the job done.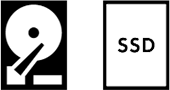 Apple Mac Repair Service
PC Pitstop repair Macbook, Mackbook Pro, Macbook Air, Mac Mini, iMac, iPad's & iPhones. Screen replacements, part replacements, memory upgrades, startup repairs, internet connection issues – you name it!
Apple, Mac, Macbook, iMac iPhone, iPad, iPod and the Apple Logo are trademarks of Apple Inc., registered in the U.S. and other countries and regions.