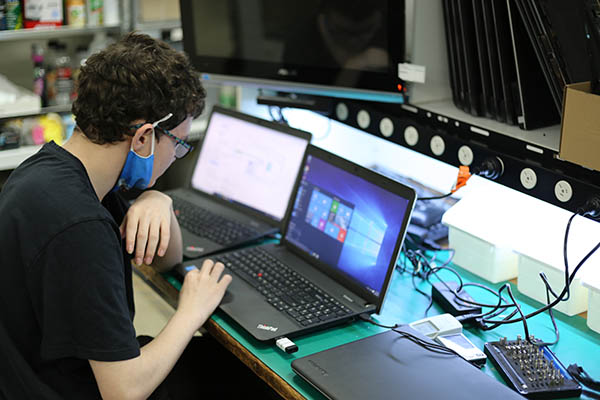 PC Pitstop helps keep you mobile
If you are experiencing performance problems with your laptop, this could be caused by a defective battery. Thankfully, replacing a laptop battery is straightforward with the right knowledge and expertise.
Here at PC Pitstop, we have over 20 years' experience replacing laptop batteries. We will most likely have a replacement battery in stock, so we can repair your laptop quickly and with minimal disruption to you.
Successful laptop battery replacements from the experts
If there is a reason your laptop battery is no longer charging, our experts will find it.
PC Pitstop has been repairing laptops for over 20years.
Our technicians have recovered thousands of devices and are here to help you every step of the way.
When do I need to replace my battery?
If you're experiencing any of the following issues with your laptop, it may be worth replacing a faulty laptop battery:
If your laptop is getting hot when it's operating, this could be a sign your battery is dying.You could also notice that the fans in your laptop are working harder and therefore making more noise.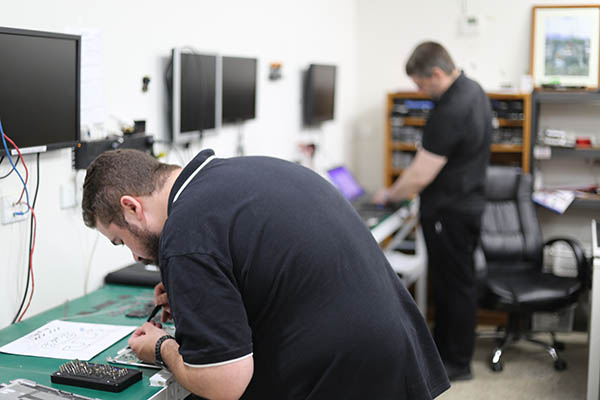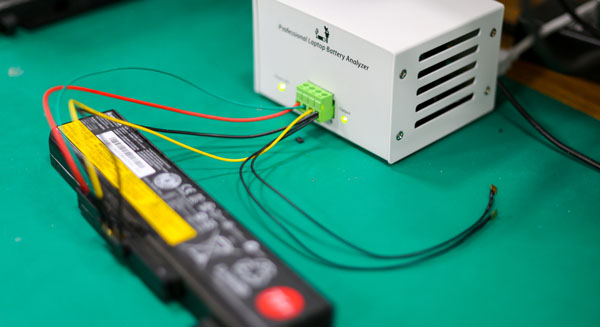 The battery no longer charges
If your battery doesn't charge when you plug your laptop in to power up, this is a sign your battery could be defective.
Before bringing the laptop into PC Pitstop, try plugging your charger into another power outlet to make sure that's not the cause of the problem.
Also check your charging cable. If your battery is removable, take it out and make sure there is no dust build-up on the battery connection points. If your laptop still doesn't charge, you will need to have it checked.
Here at PC Pitstop, we use the laptop battery repair tool to check the health of your computers battery.
The battery doesn't hold charge
Most laptop batteries should last around five hours minimum when fully charged. However, this time will decrease depending on how many programs you are running and how old the battery is.
If your laptop battery runs out of charge within a short period, or if it randomly shuts off, this is another sign it probably needs to be replaced.
Replacement warning. Windows laptops will display a red 'X' on the battery icon to let you know your battery has reached a low level of capacity and needs to be replaced.Mac laptops will also display a warning message if your battery needs to be replaced.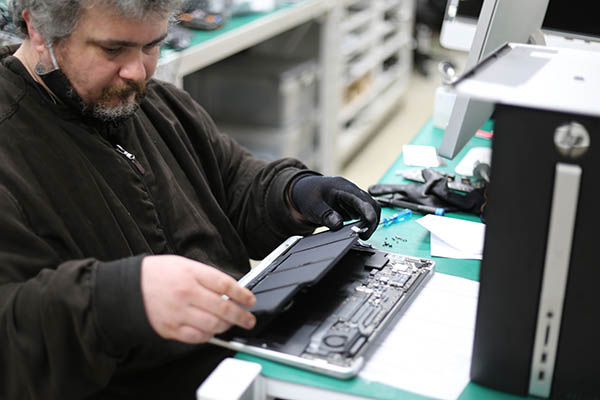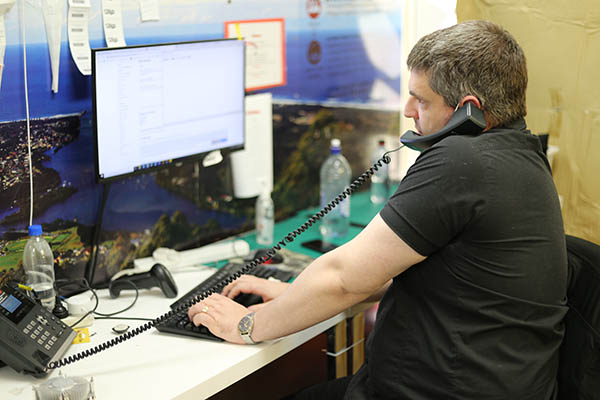 Windows & MacBook Battery Replacements
If you're experiencing any of these problems with your laptop, it could be that your battery is defective and needs to be replaced.
Simply bring it into PC Pitstop and one of our qualified technicians will diagnose the problem and give you a no-obligation quote for a laptop battery replacement.
Laptop battery replacement for all models and makes
PC Pitstop can replace laptop batteries for almost any make or model of laptop, including:
Apple
Acer
Alienware
Asus
Compaq
Dell
HP
Lenovo
Microsoft
Razor
Samsung
Sony
Toshiba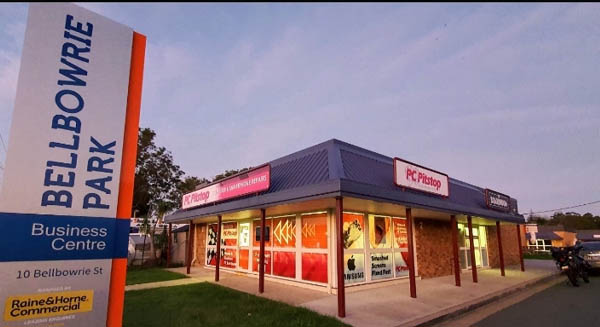 Why choose PC Pitstop for replacing your laptop battery?
Transparent prices. You'll know exactly how much it will cost before we replace your laptop battery.
Trusted by the community. We've helped over 40,000 locals with their computing and general tech needs for over 20 years
Experienced team. All our technicians are qualified and experienced.
Fast repairs. We offer a same-to-next-day laptop battery replacement service.
Apple, Mac, Macbook, iMac, iPhone, iPad, iPod and the Apple Logo are trademarks of Apple Inc., registered in the U.S. and other countries and regions.