Data Recovery: Everything you need to know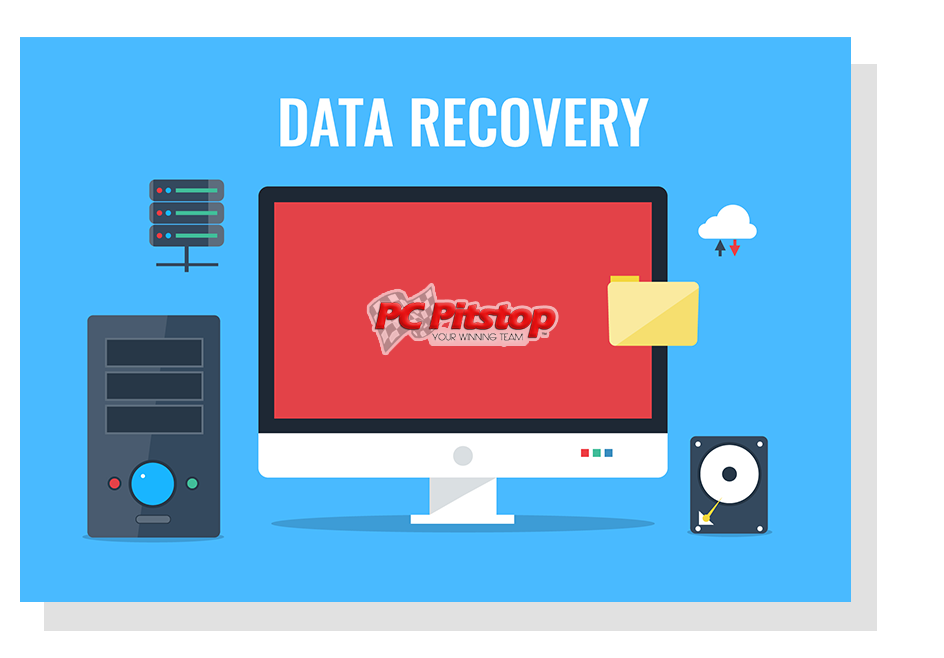 Has your computer or device malfunctioned, resulting in lost data?
There are many reasons for data loss, such as broken hardware or corrupt software. Data recovery is often necessary if something is accidentally removed, or a device is damaged beyond repair. The good news is that recovering important data such as photos, documents and files is possible with IT intervention. 
Often, the team at PC Pitstop gets asked about data recovery. Is it safe? How much does it cost? What is the best software? To answer your questions, we've put together a list of key information regarding the data recovery process. Whether your device is broken, or you need to recover a deleted file, there are processes that can recover your data successfully.  
Read on to find out the answers to frequently asked questions about data recovery. 
Is data recovery software safe?
It is 100% safe to perform data recovery on your device, but it is important to be wary of what software you use. Free data recovery software is available, which might seem appealing, but it may not be the safest option for your computer. 
While there are several reputable free data recovery software options available, hackers and cybercriminals are becoming increasingly sophisticated with their approaches, so it pays to be cautious. Any unknown or unproven software can compromise your computer's safety by exposing it to potential viruses – either intentionally or non-intentionally.
Although free data recovery software might help you recover your data, you might find yourself with subsequent problems. For example, free software often only protects you for the point in time you download and install it but not for future updates. This could mean you're losing out on the latest functionality available on the market, or you could potentially be exposing yourself to newer viruses.
Choosing data recovery software from a reputable and well-known company is important. When you choose to buy software, make sure you've done your research and checked customer reviews. You'll want to make sure that the software you buy can resolve your specific problem or supply your exact needs before you invest in it. 
If you're not sure what software to use, it might be best to leave data recovery to the professionals. The team at PC Pitstop have over 23 years' experience in data recovery, so you can be confident your device is in safe hands.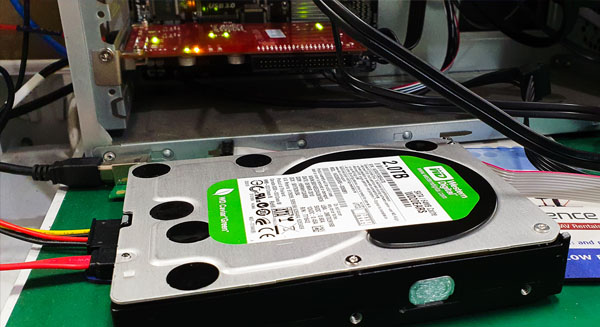 How much does data recovery cost?
The cost of data recovery varies, depending on how difficult it is to retrieve the data. Available software ranges from free all the way up to more than $500. Different software is available for external drive recovery, hard drive recovery and raw file system recovery, so it depends on what type of file you need to recover. 
When considering the options, it's important to search for software that is compatible with your computer or device and operating system. The cheapest option might not be the best, so it's crucial to do your own research into what each software solution offers.  
PC Pitstop offers an initial assessment charge of just $99 to evaluate your situation and determine how long it will take to recover the data. From here, you will be advised on a set price for your data recovery. Our team are highly experienced data recovery experts and are proficient at recovering data as quickly and efficiently as possible.  
Get in touch with the experienced team at PC Pitstop to get a specific quote for your needs. 
Is data recovery software safe to use yourself?
There are many different DIY apps and solutions available these days to help us solve almost any computer and device problem. However, an important question to consider before you try and do your own data recovery is whether you should attempt it at all. 
This is because you often only get one shot at data recovery and, if you get it wrong, you run the risk of losing your data forever. Using the wrong type of data recovery software or the right software incorrectly could mean you lose access to your data completely.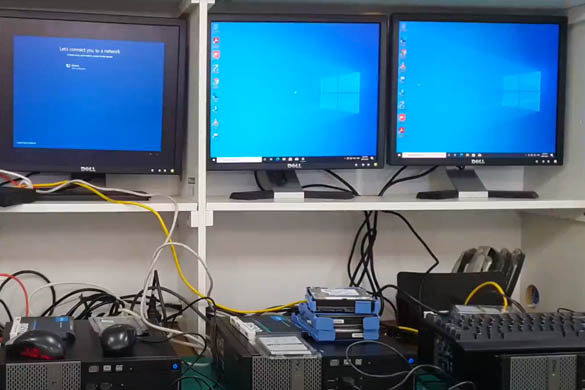 Here at PC Pitstop, we've seen many people attempting their own data recovery to try and save a few dollars, or they take it to a 'friend of a friend' or a fly-by-night IT operator. After this fails, they bring the problem to us to try and solve. Unfortunately, sometimes, that one shot is gone.  
We have specialised equipment that diagnoses the problem up front, which gives us insight into the best way to approach the data recovery process. For example, we may slow down the drive speed or swap parts from other working drives to ensure the best chances of success. Jumping straight into solution mode first can leave you with complete data loss.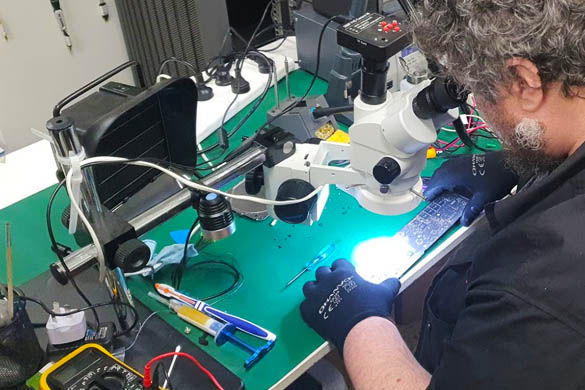 Which data recovery software is best?
If, however, want to take a chance at doing your own data recovery, there are some reputable data recovery solutions available. It's difficult to say which data recovery software is best, however, without having an understanding of your specific needs, as there are a number of options that suit different purposes and situations. 
Some of our top data recovery software picks are the following: 
If you're struggling to decide which software to choose, we recommend getting in touch with IT professionals like PC Pitstop to help determine which solution would be best for your particular situation. 
Can you recover data from a dead device?
Recovering data from 'dead' devices is possible, although a higher level of technical skill is often needed. It may also be necessary to plug your computer or phone into an external device to gain access. 
To protect yourself from the risk of losing data in the future, it is recommended you regularly back up your phone or device to the cloud. Alternatively, you can save important documents or files to an external hard drive. This will ensure your valuable photos and files are safely stored in the event your device is damaged or stolen.  
The team at PC Pitstop are experts at helping recover lost data. Whether your device is damaged, or you've mistakenly deleted an important document, our team have a 99% success rate in recovering lost data. 
Contact us for all your data recovery questions. 
Sign up to our newsletter!
Found this article useful? Sign up to our newsletter to get handy tips and useful advice right in your inbox. You can unsubscribe any time, and we will never spam you!