PC Pitstop Computer Manual & Service Planner :: Making IT Easy for YOU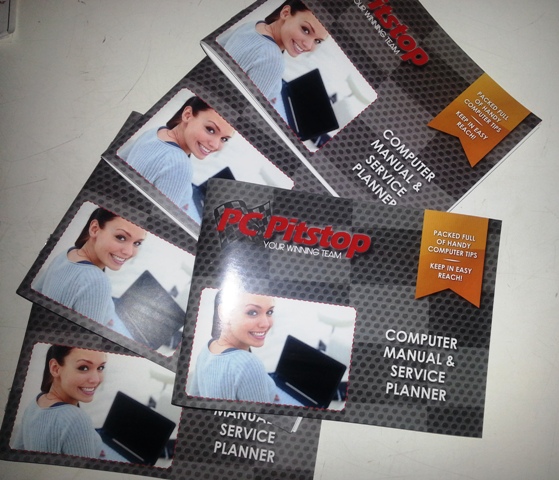 PC Pitstop Computer Manual & Service Planner :: Making IT Easy for YOU
We are so excited to finally have our PC Pitstop Computer Manual & Service Planner in store for everyone who receives any service from PC Pitstop! So many of you have been wanting something like this and it will definately make life easier for a lot of businesses and families! We've been working on this handy guide for 12mths and it's jammed packed with over 30years experience in computer repairs, computer builds and everything in between.
It features an entire section dedicated to Customer Care Guides – 22 simple 'How-To' guides for navigating your computer, your devices and the internet. The Preventative Maintainence Schedule at the back of the booklet details exactly what service is recommended for your computer at various points in it's life and can even be stamp certified that you were looked after by a PC Pitstop Trained Technician.
We love providing extra value and this Manual is the perfect tech-education and tracking tool for all our customers!
Pick yours up after your next service today.


#02 65 841 551  ::  sales@pcpitstop.com.au  ::  www.pcpitstop.com.au/blog