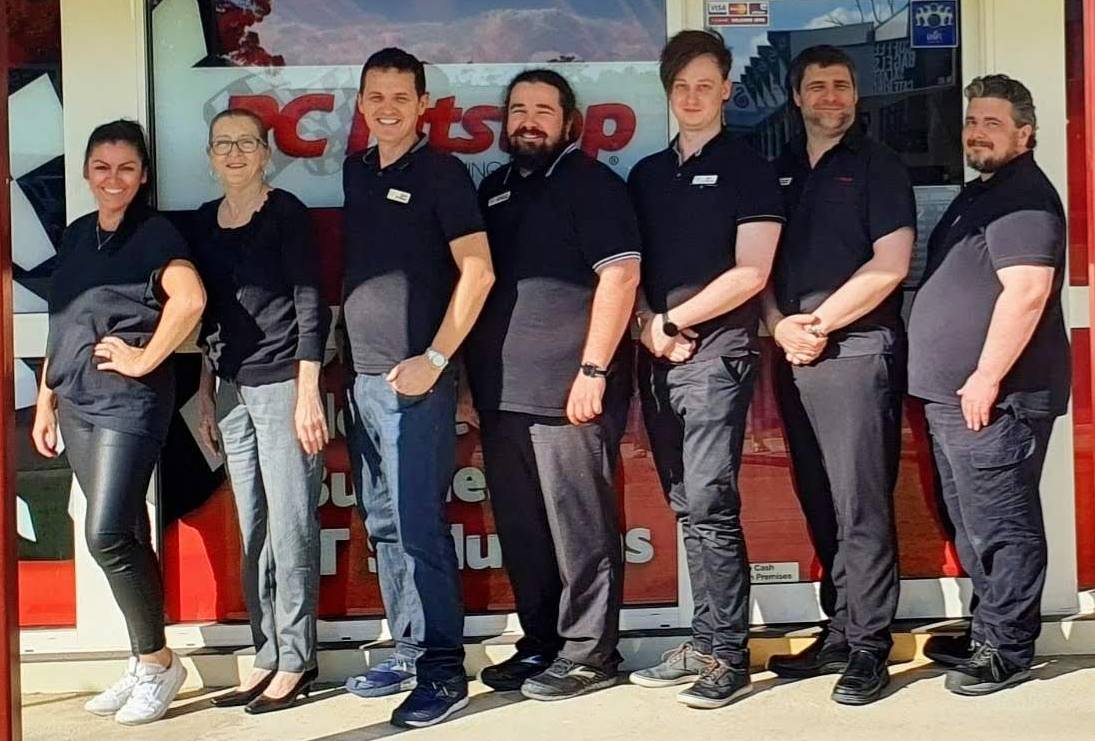 ABOUT US
PC Pitstop.Your winning team!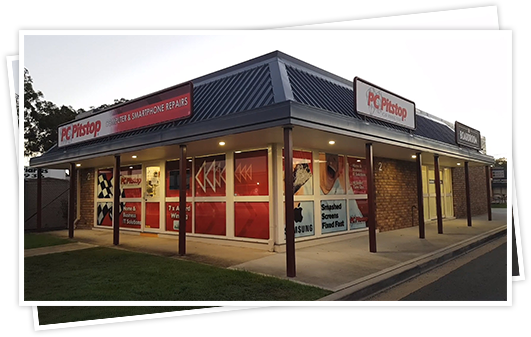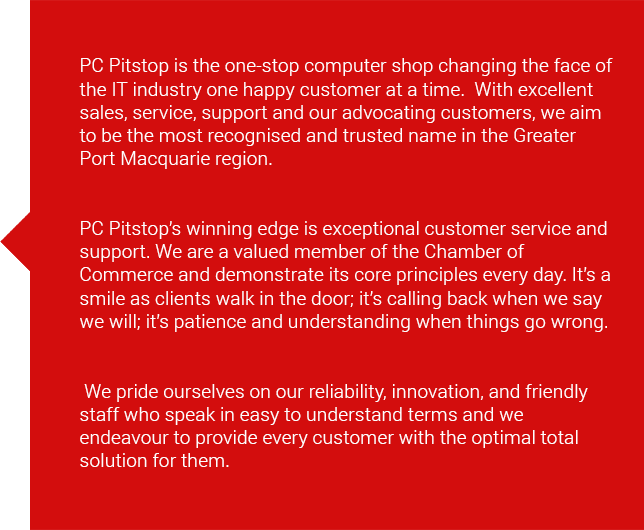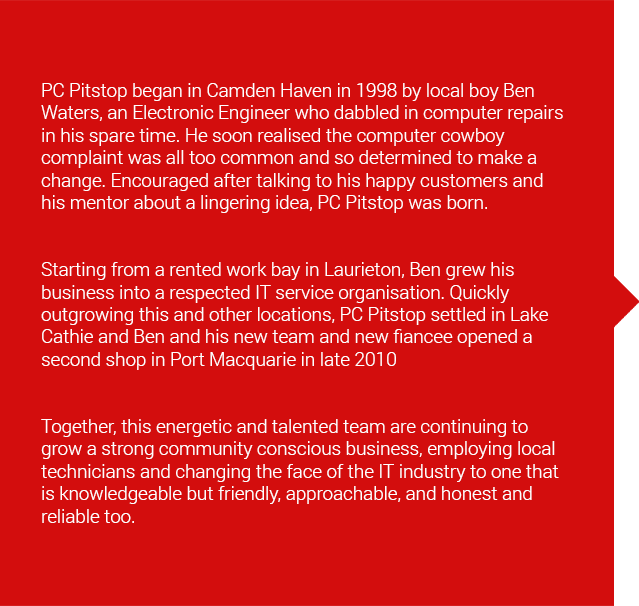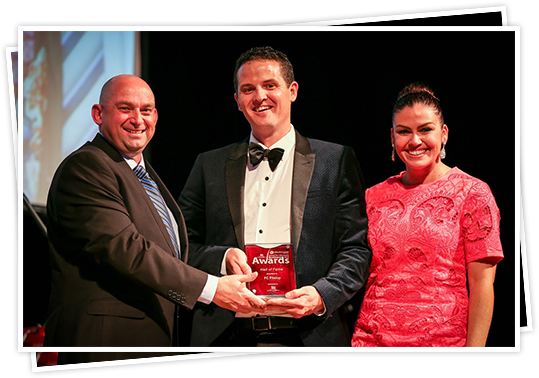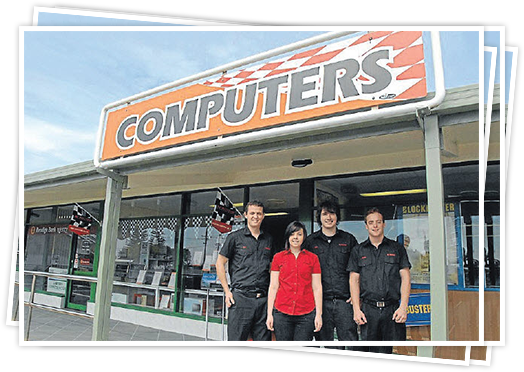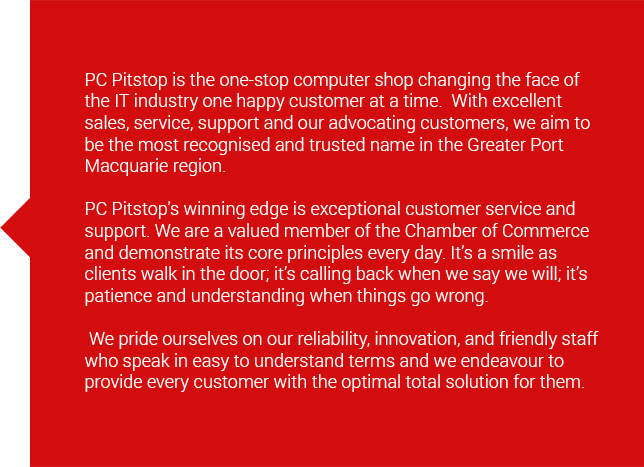 Your Computer Repair
Here's What Happens

We ask you Questions to find out how we can help
We might ask you about the general health of the computer, its age, history and generally how you use your computer every day

We Test your computer to see if everything is ok
We will do a number of tests to check the health of your computer and how well it performs both online and offline

We Discuss what's best
for you
At the end of the assessment we'll discuss our findings and give you our recommendations

We tailor make a solution for you
Together we discuss your technology needs with a trained technician to ensure we tailor-make a solution to suit your lifestyle.This may include specialised servicing, hardware or software upgrades, replacement of a one-on-one lesson.
TEAM PC PITSTOP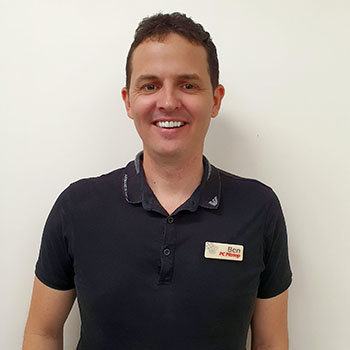 BEN WATERS
Chief Amazement Officer (CEO)
Winning Work: Business Specialist. Website Design, Google SEO Specialist & Cloud Computing.
Best Tech Tip: "Your data is not backed up, unless it's backed up 3x and one of those is online/offsite"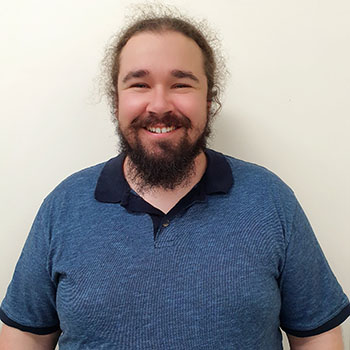 DANIEL PEGLER
Technical Specialist + Sales
Winning Work: Desktop maintenance, custom builds and software knowledge.
Best Tech Tip: "Don't wait till it's too late. Tuneup your computer and clean the bugs out like you would your car and it will serve you well for a much longer life."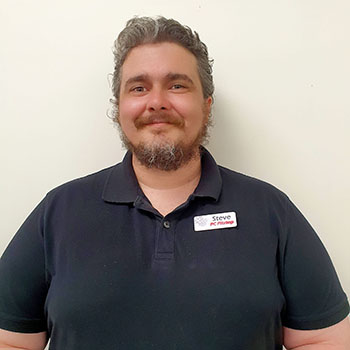 STEVE HARRIS
Mac Technician
Winning Work: Laptop & Desktop Repairs
Best Tech Tip: "Invest in the very best quality products – hardware, software, peripherals, the works – for YOUR specific needs. The big department stores' hype is not always right."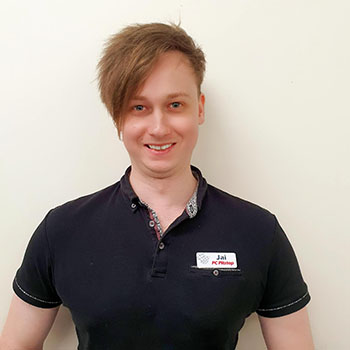 JAI ROBINSON
iPhone Technician
Winning Work: Data Recovery, Apple Mac, iPhone, iPod, iPad, Samsung Galaxy repairs.
Best Tech Tip: "Ask the experts. No question is a silly question except for those not asked. Ask before action sometimes saves so much stress and mess!"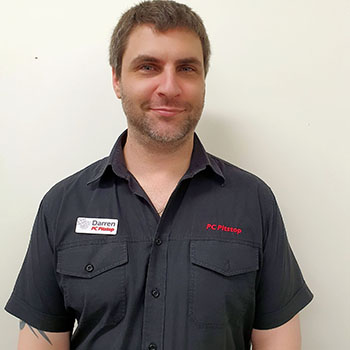 DARREN RAMM
Assistant Manager
Winning Work: Front line management. Ensuring quality of service is exceeded.
Best Tech Tip: "Tech doesn't have to be confusing. If it sounds complicated, it simply isn't being explained correctly."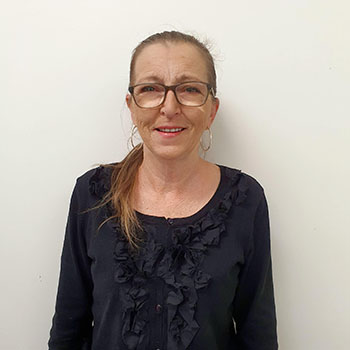 SANDY WILLIAMS
Accounts
Winning Work: Crunching numbers, accounting detective.
Best Tech Tip: "Do it right, the first time and on time."

SAMANTHA CLARK
Marketing Manager
Winning Work: Training staff and developing the most efficient systems for delivering winning customer service, products and solutions.
Best Tech Tip: "Leave it to the experts. So much more can go wrong when us 'common folk' fiddle – it saves time and money and good advice certainly saves sleepless nights!"
The entire PC Pitstop team undertake practical and customer specific training to sustain and
affirm the very best service to all our valued customers –
so you know you'll be looked after – everytime.
THANK YOU!
We'd like to thank our loyal customers, new customers and soon-to-be customers in advance – because without customers we are nothing but shopkeepers!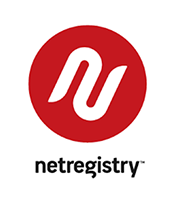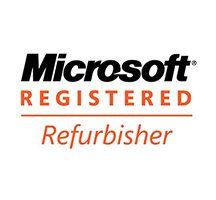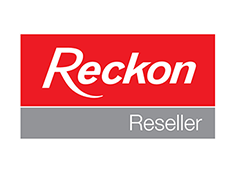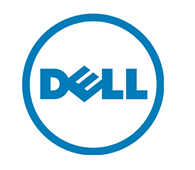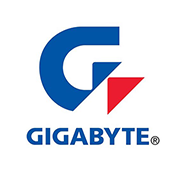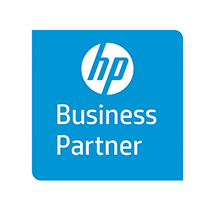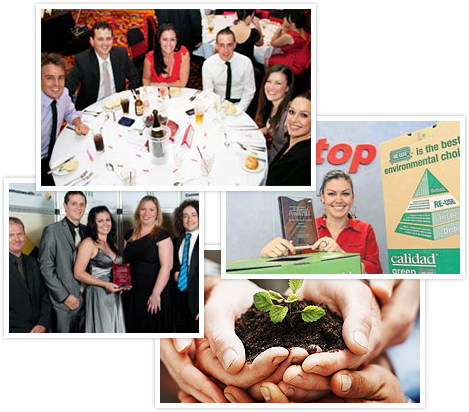 Proud Supporters of Port Macquarie Community Gardens Inc and Supporting NSW Volunteer FireFighters.
And when you shop at PC Pitstop you are investing in entreprenurship, investing in the local economy, and helping to create jobs – keeping the community happy and sustainable together!