Experienced Data Migration
All operating systems

Transfer Pictures

All drives

Copy files & folders
Transfer data from one computer to another.
Transfering of photos from one phone to another.
Old to new computer data transfer
We can transfer all your files and folders
from your old computer to your new computer.
You can't transfer software so make sure you bring your disks!
How we help transfer your computer files
Windows to Windows

Mac to Mac
Windows to Mac
Mac to Windows
iPod/iPhone/iPad
Phone to Phone



Start recovering your data!
Contact our team of experts. PC Pitstop accommodates everyone – from businesses to a family member who may have lost their digital photos and everyone in between.


99%+ data recovery
If your storage device is working properly and without signs of physical damage, your chances of a successful data recovery are even higher. Formatted drive? Deleted files? Software failure? PC Pitstop has the tools to get the job done.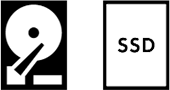 Data recovery from all drives
PC Pitstop recover data from a wide variety of media – including data recovery for HDD, SSD, Memory Sticks, USB Drives, NAS Boxes, RAID Drives, Computers, Laptops & Smart Devices.