Why do computers slow down?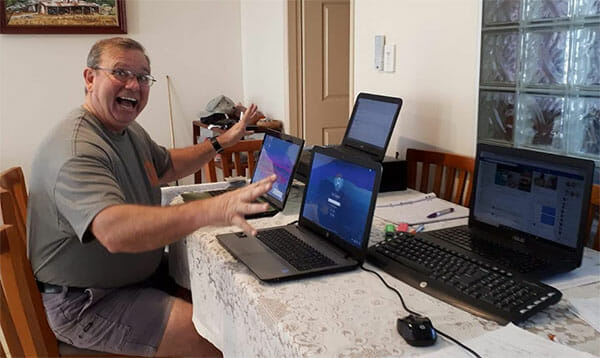 A question that we get asked all the time here at PC Pitstop is why computers get slower over time. This can start to happen within a year after you get a new PC, but usually, it happens in just a few short months.
Since we all use our computers for a whole range of different tasks and activities, there isn't one single reason that pinpoints why this happens.
The thing is, when you first get a new computer and boot it up it works lightning fast. That's because it doesn't have anything on it except the bare bones operating system.
Regardless of whether you have a PC or Mac, over time as you download files, install software, add printers and surf the Internet etc, your computer gets bloated with files that hog system resources.
In addition, there are many other things that contribute to a slowdown. Here are the most common issues we find:
1. Hard Drive Corruption
The hard drive is the electronic equivalent of the old office filing cabinet. It's really is an amazing piece of technology that has helped propelled our world forward into the information age. A typical computer can hold anywhere from 150,000 – 300,000 high-quality photographs or over a million documents or books.
All of this information is tightly packed ingeniously onto a disk and into a tiny enclosure, which looks surprisingly similar to that of the old record player. The information is stored in magnetic form on top of the disk and this is where the complexity starts to become its own undoing.
The problem is, corruption can occur from power surges (power spikes), brownouts (power dips), static electricity (from carpet, clothes and other fabrics), solar flares, cosmic radiation, vibration, bumps, knocks, computer viruses, software errors and even the layer on the magnetic disk changing over time.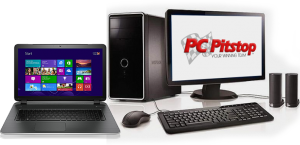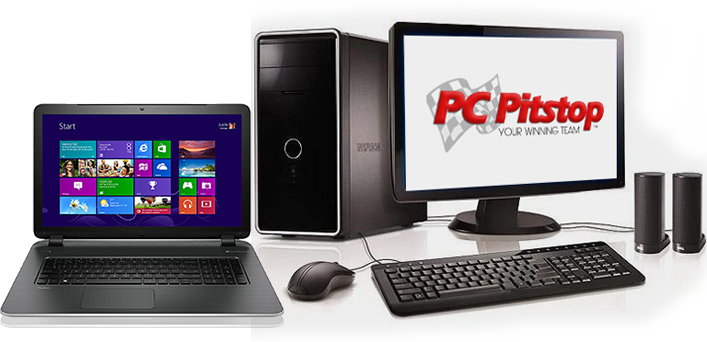 2. RAM
Not having enough RAM is like not having a big enough table to work on. You can only have so many items on the table before it gets cluttered and full.
The computer does its best to keep going without crashing – moving things around – but to do so – it slows down even further. Solution – the more RAM the better! RAM is cheap these days and the more you got – the more the computer will be able to use as a super fast temporary storage place.
 3. Spyware, Viruses and Unnecessary Software
These programs all need attention – they run in the background and all want to steal a little bit of time from the CPU/Processor (Think information pump).
This all stacks on top of each other and adds up very quickly.
Typically we remove 1000+ pieces of spyware and virus-related programs on EVERY computer we service (our record is over 20,000!). PC Pitstop has an award-winning and unique 5 stage process that removes all spyware, viruses, and nasties that even the best AntiVirus protection leaves behind.
4. System and Software Updates
If you are updating your software regularly, this will take up space and more system resources – contributing to the slow down even further. Interestingly enough, if you were to wipe the computer in year 3 and put all the original software back on – it would be as fast as the day you brought it.
However, this is not exactly a secure or feasible way to run your computer. Updates are mostly security and bug fixes that go a long way to protect your computer.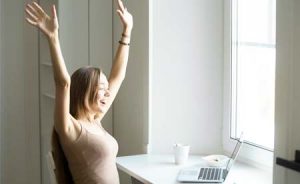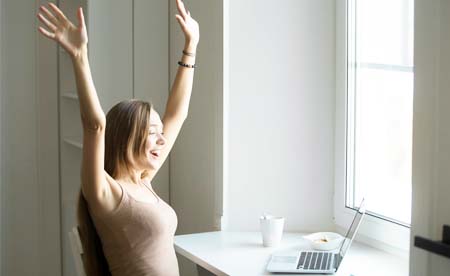 5. Mechanical Hard Drives Slow Down With Age
If you have a standard hard drive (not SSD) your hard drive will slow down and fail over time. Being mechanical – this is the nature of their design and cannot be avoided without upgrading to a Solid State Hard Drive (SSD).
Solid state hard drives are reasonably new and more expensive than their mechanical counterparts but wow – they work really really fast. I MEAN REALLY REALLY REALLY FAST. For the single most impressive upgrade you can do for your computer – get an SSD Hard Drive. You will love the difference and never look back.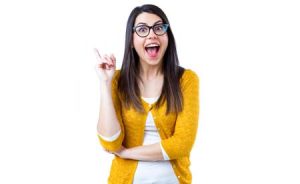 Now I have painted a picture of why computers slow down – how do you fix a slow computer?
Easy – just like your car goes in for a 10,000Km service – your computer also needs regular tuning up as well. For power users and businesses – minimum every 6 months and for the rest of us – every 12 months. This is what the big department stores will not and do not want to tell you. It is in their best interest for you to get annoyed with your computer to the point of frustration within 18 months – that you go out and buy another one.
A tuneup finds and fixes problems, spots bigger problems (before they occur and cost you more time and money), removes virus and spyware infections, scans and repairs your hard disk, installs necessary security updates and is also a perfect time for you to engage a PC Pitstop Trained Technician to ask any questions that have been niggling at you or to fix other issues that you have been putting off.
Your computer is an investment – and for most of us – a very important tool we use every day. It pays to be proactive with your investments – instead of waiting for the day when everything grinds to a halt and you have lost some or all of your important data. Unfortunately, we still see this every day.
SO – drop in and book in for your routine computer tuneup at PC Pitstop – 10 Bellbowrie Street Port Macquarie – 02 65 841551.