PC Pitstop's Laptop Safety Tips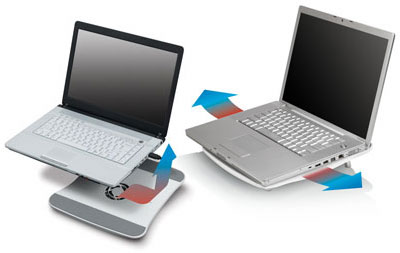 Safely using your laptop will help ensure that your laptop works properly, and you don't get injured. Improper use or not being aware of safety issues can cause your laptop irreparable damage. These safety tips should be added to your weekly laptop maintenance routine and will help you stay productive and safe no matter where you are working.
Shut It Down
Unlike a desktop computer a laptop computer needs to be shut down when not in use to prevent overheating. Overheating is very dangerous to the internal systems. If the drive inside your computer gets too hot it is very possible to start losing data and very hard to get it all back.
Checking the Fan
Overheating problems can also be caused by the laptop fan not working properly. Always check the laptop manufacturer's online support and your warranty information.
Vent Maintenance
Part of your weekly routine should be to inspect and clean the air vents in your laptop. Forced air dusters can be used to keep the air vents clean and free from debris. It's important to know that you should never push anything into the air vents.
Adjusting Power Settings
Adjusting your power options will help your laptop from heating up when not in use even if for short periods of time. You can set your hard drive and display to turn off after a set time period. Another option is to set the laptop to go into standby or hibernate mode.
Invest in a Cooling Pad
Keep components cool with a 2 or 3 fan cooling pad that runs off the USB power on your laptop. Cooling pads are available for most sized laptops including iPads at PC Pitstop. Some even combine with a riser for better ergonomics too!
Before You Pack It Up
Make sure that you before you put your laptop into it carrying bag that it is shut down. A notebook that has been left on can melt. When enclosed in a notebook bag there is no air circulation, and the results can be worse than melting. Don't find out the hard way and just be sure to turn off your laptop.
Soft Spots
It's a wise idea not to use any soft material as a buffer between you and your laptop. Always operate your laptop on a hard surface, preferably one that allows ventilation. Soft materials can block the airflow vents and cause it to overheat. If it is not possible to avoid using a soft surface, an optional heat sink base should be used to maintain cooling.
Unplug Accessories
Whenever your laptop will not be in use, even for short periods of time remember to unplug any accessories. Not only do they use power, but they could cause the laptop to overheat. It's especially important to unplug any accessories before packing your laptop in it carrying case. While you may believe it will make it quicker to use, it could damage your laptop, the accessory and/or your laptop bag.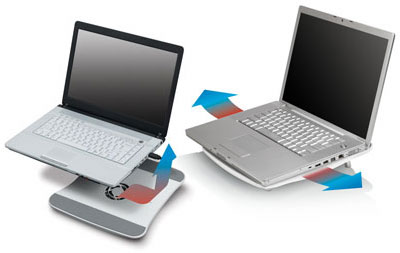 Love our Computer Tips and Want More? Subscribe to the Blog above or Follow us on Facebook!