Good 'Old School' Computer Tips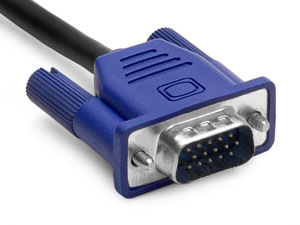 Some tried and true 'Old School' computer tips are still useful and relevant today. Of course there are Solid State Drives and Flat Screens and Wireless Everything these days but not everyone has the latest and greatest device and let's face it, not everyone needs the latest and greatest. So this is for you…you groovy old schoolers!
Let's say the scenario is a computer crash – Here are some simple things you can do at home to troubleshoot a crash:
The first thing to do if your computer suddenly freezes or ceases to function is wait a while, it might just be taking its time to do something, especially if you have many applications open or strenuous functions running at once…and especially if the computer is old (4-6 yrs) and low spec.

1. Computer crashes can often be caused by software but how about examining some hardware before we panic. Loose connections can make it seem as if something serious has gone wrong. Save your work, close all programs and then shut down your computer. Check that all the cables at the back of your computer are plugged in securely. Check the mouse and keyboard cable (either PS2 or USB fittings), the power, monitor and Internet cables. The blue cable that connects to your monitor, if loose or dislodged can even bring up odd colours on your screen or cause your screen to flicker.
2. If your old school ball mouse or cursor is behaving erratically, it might just need a clean. Remove the cover from the bottom of the mouse and pop the ball out. Clean the ball with warm and soapy water and wipe dry with a clean lint-free cloth. You can try gently removing the dirt from the rollers inside the casing using a cotton tip or plastic tool.
3. Next, check your keyboard connection by pulling it out and plugging it back in gently but firmly. I have seen so many computer issues caused by peripherals like keyboards and mice, so don't discount these as the cause. Also, bent pins inside the plugs can cause errors and is a sure sign you need to cut your losses and buy a new device.
4. If your hardware is in order then you can likely assume a program has caused the crash. The Ctrl + Alt + Delete key combination can help release your PC from a frozen state. Once pressed it displays a list of open programs. Close or 'End' the programs that show up 'not responding.' Once out of this screen, if your computer is working again, save all your work, close open programs and restart the computer. If your computer still doesn't respond press the combination again to restart your PC, but you will lose unsaved work.

If all of this fails, don't go attempting System Restore's or uninstalling programs that you are unsure of. Pack it up and bring it into PC Pitstop for a speedy diagnosis, quality repair or improved replacement.