True or False? Battery Myths you Need to Know for Better Device Performance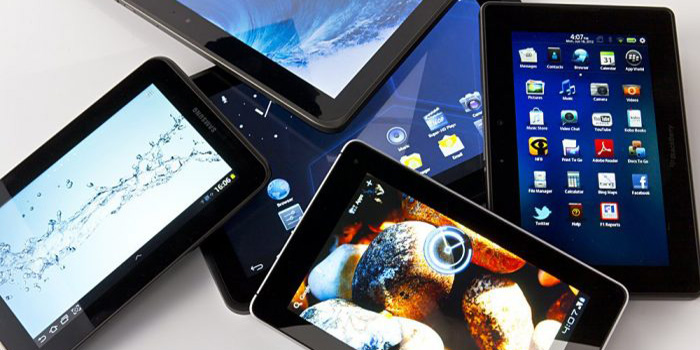 We live in an age of the high-powered long-life battery-powered portable device. But it seems that the limitations of the nickel-based batteries that were prevalent in the early '90s still apply to the more modern lithium ion and lithium polymer technologies we use today.
Battery technology may not have changed much in the last couple decades, but common knowledge is even worse.
Here are the most common battery myths we hear at PC Pitstop Port Macquarie.
Myth #1: Leaving your devices plugged in will "overcharge" them
FALSE. Most chargers are smart enough to momentarily stop charging once the device is fully charged. Manufacturers want their batteries to last as long as possible and therefore go to long lengths to design and employ very smart charging systems that even cycle the batteries to make them last longer.
Leaving the device plugged in like this every single night can have an impact on the lifespan of the battery, but the act of leaving it plugged in isn't as damaging as some people make it out to be.
Manufacturers do recommend you "exercise" the battery every month or so by letting it fully drain before charging it back up again – but really thats about it.
Myth #2: You should always let the battery drain completely before recharging
FALSE. Today's Batteries never truly fully discharge. Even when you see 0/Zero percent or evern dead, your laptop or smartphone's battery would still be sitting around 5-10 percent charge. This is why when you press the button to turn it on you still get the message to charge the battery.
If you choose to follow the myth anyway and allow your device to go "dead" everyday, it will reduce the batteries effectiveness over time.
So: top off charge more often to prolong the battery life of your electronics, and stop letting your laptop or smartphone die every day.
Myth #3: Always fully charge your device before its first use
FALSE. But to be fair – it doesn't really matter or hurt anything to fully charge your device's battery before you use it, and it doent't hurt anything either if you miss this step.
So why do manufacturers sometimes tell you to do it? Fully charging the battery before using a device is to kick-start what's known as a "calibration process." This helps the device learn how the individual battery behaves (pretty smart!). Most batteries are self-calibrating, so it's still an unnecessary step.
Myth #4: Store your batteries in the refrigerator
FALSE. DO NOT STORE YOUR BATTERIES IN THE REFRIGERATOR OR FREEZER. This is not only bad but dangerous. Extreme temperatures – hot or cold and especially for long periods of time – are not good for any type of battery.
Remember, a battery is a collection of chemicals that store energy. Doing something that upsets those chemicals will have dangerous consequences.
To maximize shelf life, Energizer suggests storing "batteries at normal room temperatures (20 degrees C to 25 degrees C) with moderate humidity levels (35 to 65 percent RH)." This should provide a shelf life of five to 10 years for your standard, cylindrical alkaline cells and 10 to 15 years for cylindrical lithium batteries.
Interesting fact: if you're wondering why your smartphone battery isn't performing as well after just a year or two, that's because the more you use a battery, the less efficient it becomes – batteries have a limit to the amount of times they can be charged (referred to as charging cycles). This charging cycles vary from battery to battery.
Battery prices have come down and down over the past 24 months. A laptop battery that used to cost $220 is now around the $95 mark.
PC Pitstop recommends you replace your laptop battery every 24 – 36 months depending on use to get the best possible use out of it.
Our team order in your replacement (or additional if you want extended use – think airport or long haul flight) and have it delivered to the store usually within 24 – 36 hours.
We wish we could keep in store every battery from every model of device ever manufactured – but to keep the prices low and stock fresh – we order in overnight.
Need a new battery for your device? Drop into the store and the team will identify and quote you on spot –
10 Bellbowrie Street Port Macquarie – Phone – 02 65 841 551.