How long does a laptop battery last?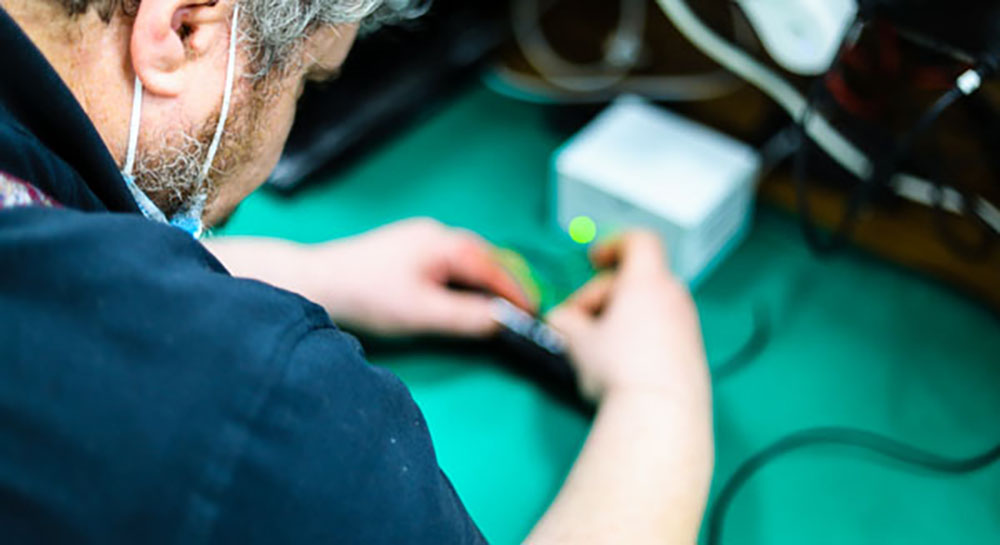 Is your laptop experiencing battery, power and charging issues? Despite the many battery saving settings available on your computer, if your laptop constantly struggles to hold charge it's likely your laptop battery is near the end of its life and needs replacing.
Laptop battery replacements are one of the most common requests we get for laptops. By replacing your laptop battery, you can significantly extend your computer's lifespan.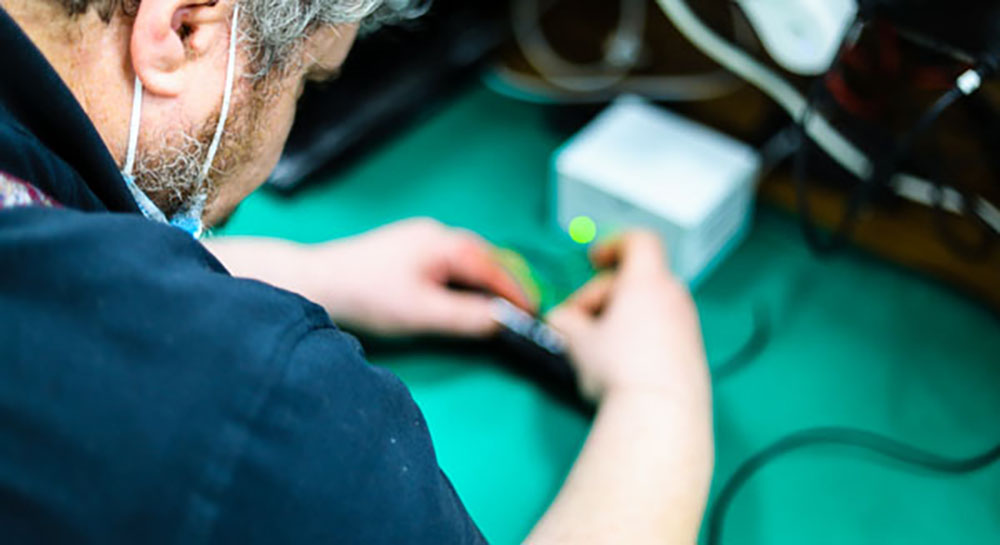 How long can I expect my laptop battery to last?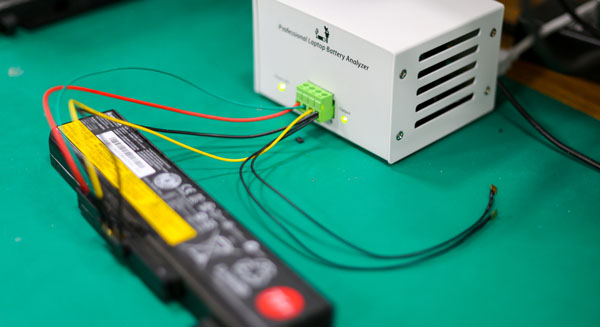 Batteries slowly die and lose battery capacity over time, regardless of how well they're looked after. Factors such as usage, heat, and age all impact on how long a battery will last.
The expected battery lifespan is between two and four years, which equates to roughly 1,000 full charge cycles. This varies greatly depending on the manufacturer, how often the device is used, battery health and various other factors.
Here at PC Pitstop, we use the laptop battery repair tool to check the health of your computers battery.
The lifespan may not seem long. However, the price of batteries continues to drop and they now cost around half the price of what they were a few years ago.
Some devices provide a warning when they recognise that their battery is having issues and might need replacing. While your laptop will continue to operate for a while despite these warnings, don't dismiss them completely.
Don't wait until your laptop battery fails
So, how long does a laptop battery last? Being proactive and replacing your battery before it dies completely means your laptop won't suddenly shut down on you at a critical time and fail to boot up again. Particularly if you require reliability for work, it's best to take action and replace your battery as soon as it shows signs of aging.
There are a range of online tools available that can help you identify your battery's capacity and how likely it is you'll need to replace it. Just Google 'check laptop battery' and follow the links.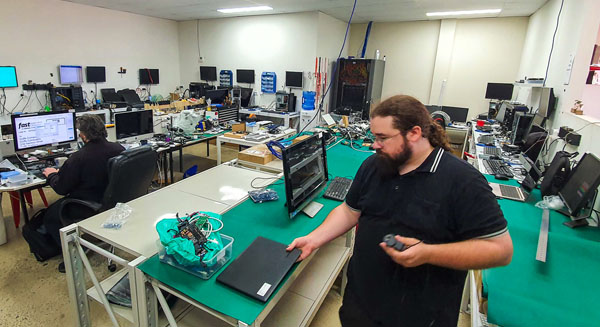 Top Tip:
If you rarely use your device (for example, you have a second laptop as a backup), removing its battery when it's not in use can help prolong its life.
Looking after your notebook computer battery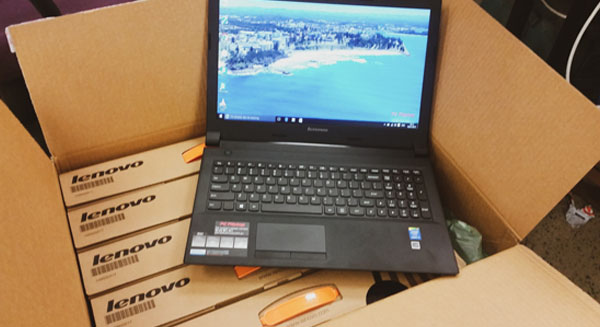 There are a few ways to extend how long your laptop will last on each full charge and some suggestions to care for your battery, so it lasts closer to the four-year mark.
For example, let the battery discharge to below 5% of a full charge through normal use before charging it. This is referred to as 'exercising the battery.' We've also previously covered some of the common battery myths circulating the internet to help you determine what helps you care for your battery and what 'tips' are actually a waste of time, or worse, harm your battery.
Ways to replace your laptop battery
If your laptop has a removable battery, you'll be able to switch it yourself if you wish. However, many newer model laptops and almost all MacBooks from Apple are not designed to be pulled apart.
This makes replacing the battery yourself more difficult. However, these batteries can still be easily replaced by computer repairers like PC Pitstop.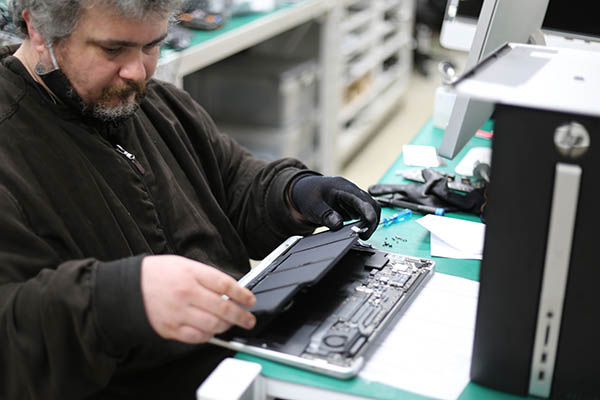 Contact PC Pitstop for hassle-free laptop battery replacements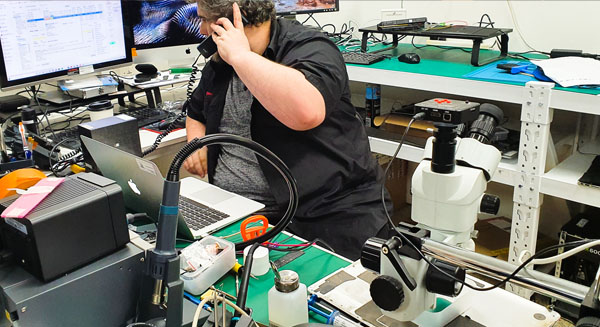 If you suspect your laptop has battery problems, bring it in to the team at PC Pitstop and we'll replace it for you. We'll have your laptop up and running in next to no time.
While it's not feasible for us to hold stocks of batteries for every model and device, our team can quickly order a replacement to be delivered to our store, usually overnight. That means we can have it ready when you visit. We can also order spare batteries if you'd like to have one on hand for extended laptop use.
We get you back to work FAST
We understand you need your laptop back up and running as soon as possible. For this reason, our repairs and replacements are fast, efficient, and cost-effective. You're in safe hands with the team here at PC Pitstop.
Need a new battery for your laptop? Drop into our store and our team will identify which battery you need and quote you on the spot!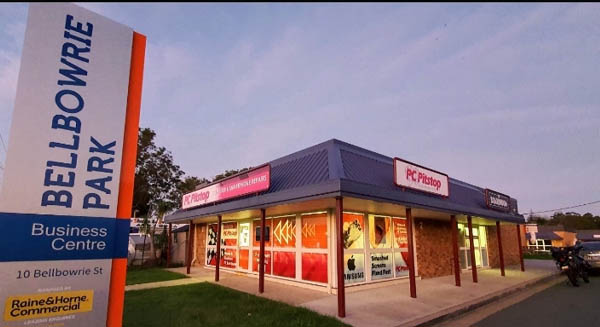 Apple, Mac, Macbook, iMac, iPhone, iPad, iPod and the Apple Logo are trademarks of Apple Inc., registered in the U.S. and other countries and regions.