Psst! PC Pitstop is Your One Stop Computer Shop in Port Macquarie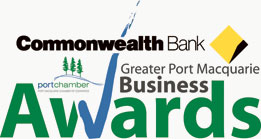 Our Services
RETAIL

Business-to-Consumer

o Repairs & Maintenance

o Tuneup/Cleanup

o At your Premises Repairs and Support

o Virus Removal

o Data Transfer or Recovery

o New Computer Setup & Transfer

o Hardware Upgrades

o Custom Built Desktop Sales

o Dedicated Gaming Systems

o Ex-Lease Laptops & Desktops

o Wide Range of Parts & Peripherals

o iPhone/iPad/iPod/Samsung Repairs

o Smart Device Repairs

IT MANAGEMENT

Business-to-Business

o Ad Hoc Support

o Systems Management

o Remote Assistance

o Field Support

o Pro Active Maintenance

o IT Hardware Deployment

o Network and Cloud Backup Solutions

o Uninterruptible Power Supply Systems

Your Winning Team
We work hard to hone our skills for you – THE CUSTOMER – and we've been rewarded for it!

Click here for ways to keep providing feedbackof the services you receive at PC Pitstop.
We hear you – and it keeps us WINNING FOR YOU!
Employer of Choice
Young Entrepreneur 18-35yrs
Excellence in Small Business
Best Employer for Training & Support
Embracing Technology
Environmentally Sustainable
PC Pitstop Advantage Service

Great Service, Even Better Value
PC Pitstop's Mission Statement
PC Pitstop aim to be the most trusted, reliable, innovative and sustainable computer sales, service and repair company across Australia and online through honest advice, fast turnaround, friendly support and responsible actions. Immersing ourselves into the heart of the community, and embracing technology to improve the community and empower the people will guide us to achieve this and much more. We strive toward this mission every day.
With PC Pitstop Service Advantage you're always in safe hands knowing your computer will be serviced by PC Pitstop Trained Technicians who know your computer inside out and use the most advanced diagnostic equipment and quality parts.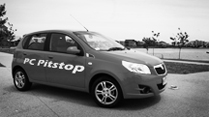 #02 65 841 551 :: sales@pcpitstop.com.au :: www.pcpitstop.com.au/blog