5 Fun Reasons to Follow PC Pitstop Australia!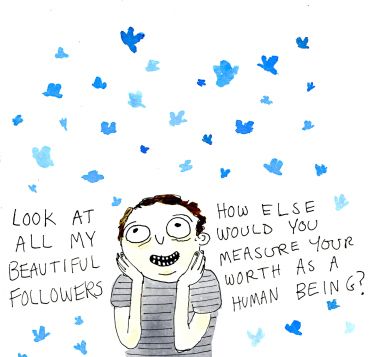 FOLLOWING SOME COMPANIES ON SOCIAL MEDIA CAN BE A REAL BORE

X DON'T LIE TO ME – No-one wants to get blasted with 'latest-special-once-in-a-lifetime-deals' that was also plastered all over that companies facebook page the week before.
X DON'T SPAM ME – An inbox full of requests to join this, add that, buy this and other butt-kissing concepts is so 2012. And annoying. Stop it.


ENTERTAIN ME – Remember when social media was interesting? Make me laugh on a Monday, relate on a Wednesday and celebrate on a Friday. Heck, why not throw in a few surprises on a Sunday afternoon!


INFORM ME – We follow companies for the FREE VALUABLE INFORMATION they can supply us. Key word being CAN. If they don't and do the first two points instead…unfollow.

SO WHY SHOULD YOU FOLLOW US?
1. We SHARE any warnings, scams and viruses we hear about that could affect you – even the crazy ones!


I NEED THAT!
2. Our videos are of REAL people with real problems that have received real solutions from PC Pitstop. 


I TRUST THAT!
3. We post easy to follow 'How To' instruction sheets and videos because some things CAN be DIY! 


I VALUE THAT!
4. Our thinking is global but we act local so you and your COMMUNITY get the benefits! 


I LOVE THAT!
5. We can LAUGH at ourselves and admit our mistakes. And then fix them!


I APPRECIATE THAT!


 #02 65 841 551  ::  sales@pcpitstop.com.au  ::  www.pcpitstop.com.au/blog
SO JOIN US NOW!