Top 5 Best eBooks for Online Marketing

Everyone with a website and a vision wants their business to fire up online. We do too! That's why we've done the searching for you and shortlisted our Top 5. There's millions out there but what we look for is easy to read, straight to the point, RELEVANT info…preferably delivered by someone with experience and poise!
Download and read and let us know if they fuel your fire in the comments section below. Was their content new and exciting or have you heard it all before? Have you got something even better to share? Fire away…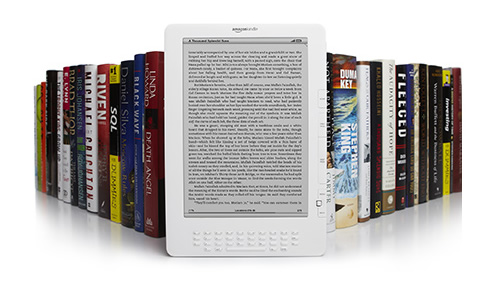 #1. INSTANT NEWSLETTERS
Produce a newsletter, which not only gets read, but leads to increased sales.
>>> GET IT HERE >>>

#2. 15 DIGITAL MARKETING TACTICS
Free Guide
>>> GET IT HERE >>>

#3. WHAT I LEARNED FROM CREATING 6000+ LINKEDIN CONNECTIONS
How to maximise your business connections, your profile and your career via LinkedIn
>>> GET IT HERE >>>

#4. SUREFIRE SUCCESS
Insider marketing strategies and tips to help you win all the business you want!
>>> GET IT HERE >>>

#5. MEASURING THE RETURN ON INVESTMENT OF ONLINE MARKETING
Gauge how effective your email or SEO efforts are.
>>> GET IT HERE >>>

Plus, a really good video just to wake you up a bit >>>WATCH IT NOW >>> 



#02 65 841 551  ::  sales@pcpitstop.com.au  ::  www.pcpitstop.com.au/blog