We Support The Port Macquarie Community Gardens Inc – JOIN US in 2014!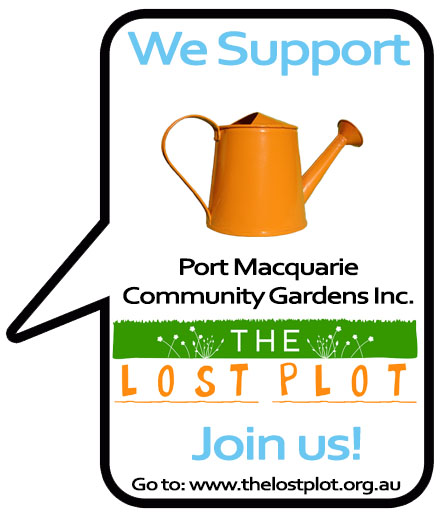 Be part of the project in a way
that suits you:
Come down to The Lost Plot
and say hello!
Participate in an event!
Follow 'The Lost Plot' on Facebook ↓
Visit The Lost Plot, Central Road, Port Macquarie
Community gardens are places where people come together to grow fresh fruit and vegetables, meet, learn about gardening and healthy living, and to play.
They are places of sharing food, knowledge and skills.
The garden is managed by Port Macquarie Community Gardens, a not-for-profit community organisation.
Port Macquarie Community Gardens aims to establish and support community gardens.
They will be places which encourage opportunities for:
Sharing knowledge and skills;
Building and strengthening community connections;
Sustainable gardening with a focus on food;
Health and education;
Growth and reflection; and
Celebration, arts and creativity.
They will be governed by the core values of diversity, inclusiveness, sharing, respect and participation.


WE NEED YOUR HELP!
Make a Community Contribution that Grows
and Gives Back to ALL!

Being a not for profit organisation, The Lost Plot relies on sponsorship to cover many of the costs associated with running a community Garden. These include expenses such as operational, maintenance, education, workshop and event coordination.
This community-centred location and the building and development of the garden as well as subsequent events to be run there will provide an opportunity for sponsorship in a variety of ways.
Sponsorship provides the following benefits:
The perfect opportunity to establish or maintain a profile within the wider community;
Exposure of sponsors product / service to a varied audience; and
A legitimate tax deduction in the form of advertising and promoting a company's activities
Monetary Donations
Any monetary donations are welcome and will be used for the ongoing construction, growth and community involvement of the garden. You can donate anonymously or choose to be named on our website and across our social media sites. Donations over $100 automatically receive membership so you can experience firsthand where your donation has been spent and enjoy the fruits of The Lost Plot!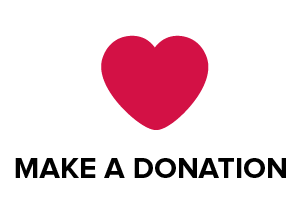 PAYMENT DETAILS
Tax deductible donations can be made into the Port Macquarie Community Gardens Inc. account. Please label your transfer as 'community garden donation' and email treasurer@thelostplot.org.au to notify us of your paid donation.
Account name: Port Macquarie Community Gardens Inc
BSB:   802 214    Account Number:   135 349
In Kind Contributions
Any in kind contributions, for example the provision of The Lost Plot stickers, tools, t-shirts, banners, BBQ lunch supplies (for events), or speciality products or labour – will be gratefully received and acknowledged.

Promotions of how you can participate in these projects will be made as they occur (ie. Fundraising events and the 'Sponsor a Tree' program). Please Contact Us to ensure you are on our mailing list to receive our updates. All donors will receive their name on our website and recognition of thanks at the time of donation.
Benefits:
YOUR LOGO on The Lost Plot website and social media sites where relevant

Exclusive sponsorship of the specific item sponsored
Certificate of Appreciation
Find out more about THE LOST PLOT >>> HERE <<<


#02 65 841 551  ::   sales@pcpitstop.com.au  ::  www.pcpitstop.com.au/blog