The top 3 time saving apps for your computer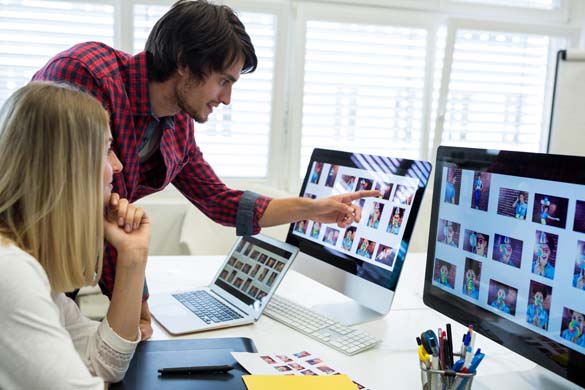 We're always being asked the best programs for time saving online, so here are 3 of our faves. Enjoy!
Today we introduce to you: Snagit, LastPass & Speed Dial 2
Snagit
Employees, bloggers, meme creators, brochure makers, and anyone else who works or plays online will eventually need a screen-capture app.
A screen capture app allows you to quickly and easily select an area of your computer screen and save it as an image or video file.
There is a whole range of competitors our there, but Snagit by TechSmith is by far the best to get.
I was introduced to Snagit by a customer over 6 years ago when we had the Lake Cathie store and it has been on every one of my computers since.
Start Snagging
Once installed, simply pressing the "print screen/PrtSc" key on the keyboard brings up crosshairs that allow you to accurately select the area you want to capture. It then opens straight into the Snagit editor where you can easily save your capture for use in a word document, PowerPoint presentation or for later use.
This app is the perfect solution for saving a screenshot from a web page when all other saving options have been disabled by the site, saving you time and stress of hunting the image down elsewhere.
You can also write over the captured image. I use the Snagit editor to write all over and annotate my snagged image when I am building websites for clients.
These images can then easily be attached via email and sent, again saving so much time. Adding arrows and instructions over the image helps draw attention to and helps communicate a visual change really easily.
TechSmith Snagit 2018 – Available Now Click Here
LastPass


Never remember a new password again with LastPass. LastPass is an online password saving program that securely saves all your login details for all your websites. When you visit the website and go to log in, LastPass jumps in and prefills your saved login details for you.
With LastPass, you just remember one "master password" and let LastPass take care of the rest.
When you signup for a service on a website, LastPass will make a unique password for that site that you don't have to remember and it will save it to its vault.
Next time you visit that site, LastPass will remember and pre-fill the login details for you. Easy!
LastPass comes in different versions – the basic version is free and the business version costs a couple of dollars per month per user.
The great thing about the business version is you can share all your chosen login details between staff and team members – they never see the original password – and you can manage and revoke those passwords at any time. I love it!
LastPass isn't just for your computer, I have it on my phone and tablet as well, so even if I'm away from the office, I can still log in to all my websites. LastPass has been the best way to securely save and manage passwords.
Before LastPass, we were reusing the same passwords across multiple websites and if you forgot the password, you had to try all your other passwords to hopefully get access.
LastPass is a massive time saver and, in case you were wondering, also completely safe.
Get LastPass here: https://lastpass.com/f?11670826
Speed Dial 2
Speed Dial 2 is a really handy Google Chrome Extension that gives you a "thumbnail list" of your most important websites.
Instead of remembering the web address or going to google and searching for it, Speed Dial allows you to save a website to a screen in Google Chrome where you can simply click on the thumbnail the next time you want to visit.
Because I work online a lot and build websites and systems for progressive business owners, I need access to smart tools quickly and easily. Speed Dial does this for me.
Speed Dial 2 is free for the basic version, with a paid version that allows you to have advanced options such as backing up your links and other really handy features.
I purchased the paid version for Samantha and I and it only costs around $5 per installation – it is well worth it.
Get Speed dial here: https://speeddial2.com/
Time saving tools
Speed Dial 2 is another great productivity tool – and as business coaches, we're all about empowering businesses to make the best possible use of available resources.
For example – by just having 1x employee on $25/hour held up for just 10 minutes per day costs your business over $1,200 per year.
This is the very reason we advocate regular servicing of computers to keep at the best possible speed.
The savvy business owners who embrace this philosophy are often the ones who not only make more money but are best able to adapt to new advancements in technology to give their businesses the upper hand.
It's for this very reason we love empowering our customers to embrace technology. I hope these 3 apps shave off some tech time for you today so you can get back to doing what you love.
Disclaimer: We did not create these programs, we only use and recommend them – we are happy to provide support for all things technical, but cannot be held responsible for any software installed on your computer by yourself or any error from any programs installed- the team here at PC Pitstop are always happy to help install software when required.