PC Pitstop's Desktop Connection Guide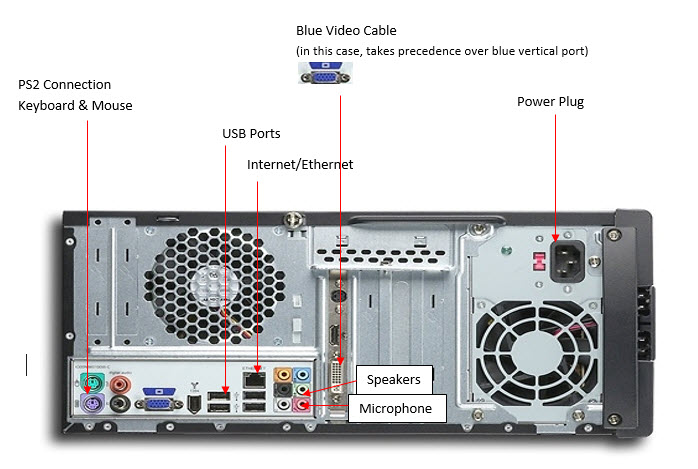 Just got your computer back from repair and facing the task of plugging it all back in? Fear not, this simple rear desktop computer connection guide will help you out!
Most computer plugs are colour coded and will only plug in one way. Please pay special attention to the way they do plug in so as not to damage them by force.
USB plugs can go into any USB socket.
If you have two blue video sockets on the back of your computer, the horizontal plug (PCI-E Video Card) will take precedence over the vertical plug (onboard video).
Speakers connect to the green socket.
Microphone connects to the pink socket.
Your internet will usually connect to the large square hole that resembles a large telephone socket called 'Ethernet".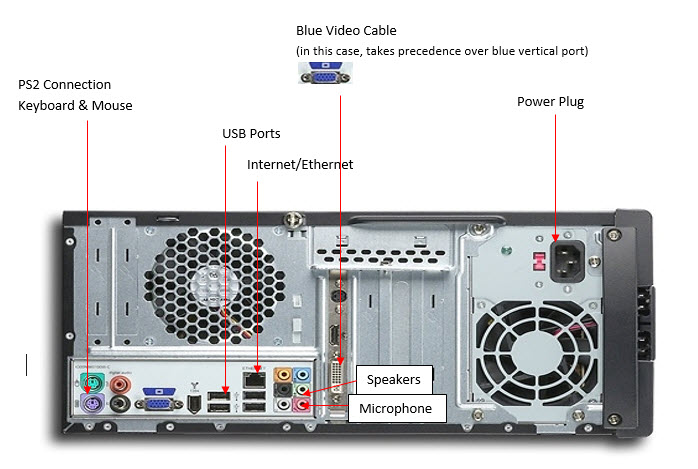 Love our Computer Tips and Want More? Subscribe to the Blog above or Follow us on Facebook!