Doing Backflips for Flipboard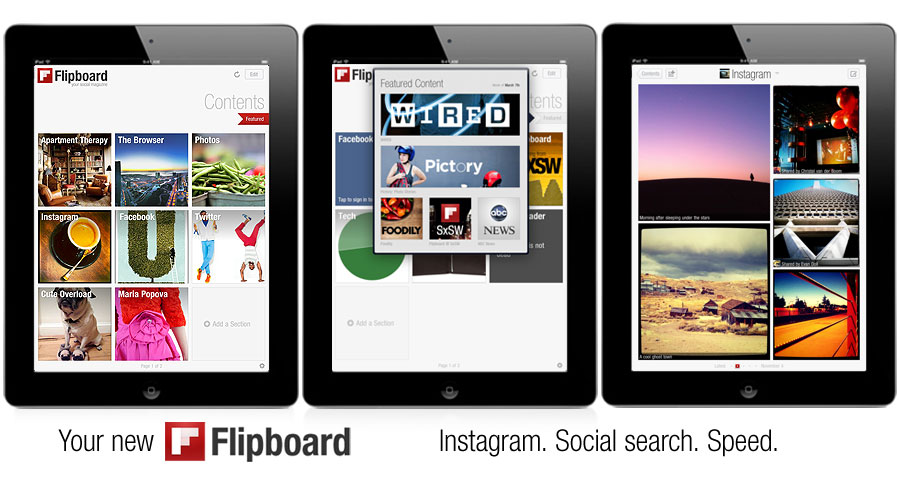 Tech Life reviews my latest obsession:
"News apps don't get any prettier than Flipboard, but we hope you have a lot of spare time on your hands… you'll need it."
We had a look at Flipboard recently when it debuted on Android, and there's no doubt about it, this app is a major timesink. This deliciously designed, self-styled 'social magazine' encourages exploration. It lets you pool all your information streams, from social media to photos, from travel sites to blogs and news sites, and presents them in a beautiful, multi-page flip book which will have you tapping just once more… There are plenty of apps that integrate content from a variety of sources, but what distinguishes Flipboard is its consistent and smart navigation controls and the beauty with which it displays each level of information as you dig down within a source."
HOW DO I GET IT?
Developer: Flipboard, Inc
Price: Free
Online: iTunes
HOW DO I USE IT?
Step by step guide with pretty pictures Here.