Six Signs you Need a New Computer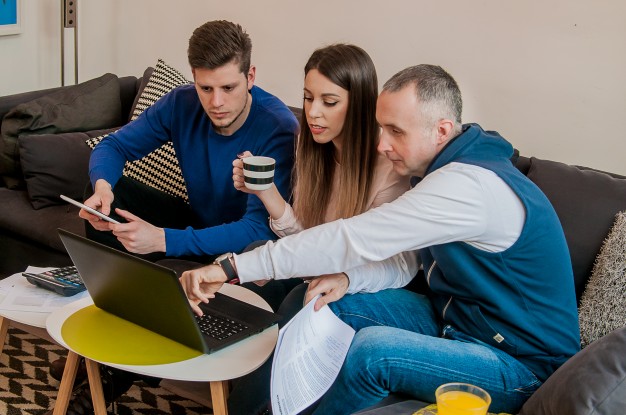 In today's modern, technological world, a slow computer is often more than just an inconvenience; it can be a serious barrier to our entertainment and productivity. As humans, we learn to adapt to our conditions pretty quickly and sometimes that means we put up with old technology for way longer than we should.
If you're finding that every time you use your computer it causes you frustration, don't just tolerate it.
Here are 6 telltale signs that you could be in need of an upgrade: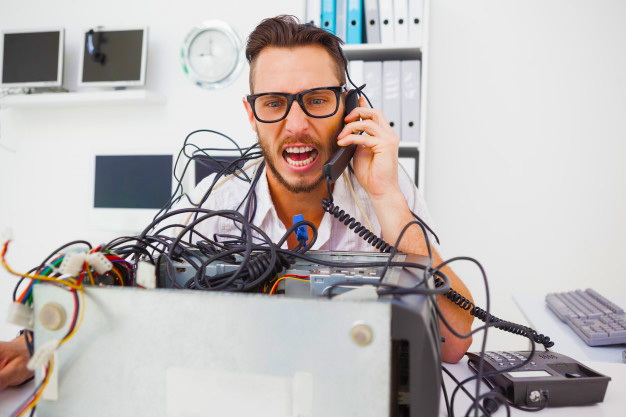 You've tried to repair the problem yourself and nothing has improved
If your computer is running slowly, there are numerous possible causes. It may need a system tuneup/clean up, your hard drive may full, or – worst-case scenario – you may have a virus. But before you rush out and buy a new computer, it pays to give your current one a revamp and see if this helps.
A system tuneup/cleanup performed by PC Pitstop will scan your computer from top to bottom – finding any issues for our trained technicians to evaluate. If only a minor issue is found, and the technician can see there is still plenty of usable life left, they will consult with you on their findings and suggestions for you to make the final decision onto repair or replace.
For those technically confident, you can try a scan with your paid anti-virus software, reinstall the operating system and free up space by transferring files onto an external hard-drive. This is not for the faint of heart, and just like changing the head gasket in your car, we highly recommend leaving something like this to trained technicians.
If you've tried the virus scans, backed up your files and reinstalled the operating system yourself, and the problems persist, the chances are they are not going to go away and will likely only get worse. This is a good sign that you should take your computer into PC Pitstop for an assessment, or get our advice on buying a new one.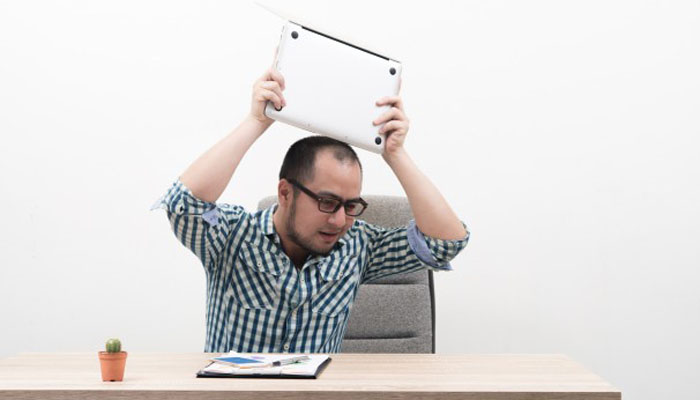 You're getting the blue screen of death
The 'blue screen of death, as it's colloquially called, was given its name for a reason. If your computer crashes and a blue screen appears, this usually means there is a hardware or software issue that Windows encountered and couldn't recover from, causing it to shut down unexpectedly.
While getting the blue screen once or twice doesn't literally mean the death of your computer, receiving it on a regular basis is a cause for concern. It's also incredibly frustrating. A blue screen crash won't save your data, making it risky to continue using your computer when working on files – particularly important ones.
In a lot of cases, if the blue screen keeps happening, and you've tried Microsoft's suggested solutions, persevering with the same computer may be more trouble than it's worth.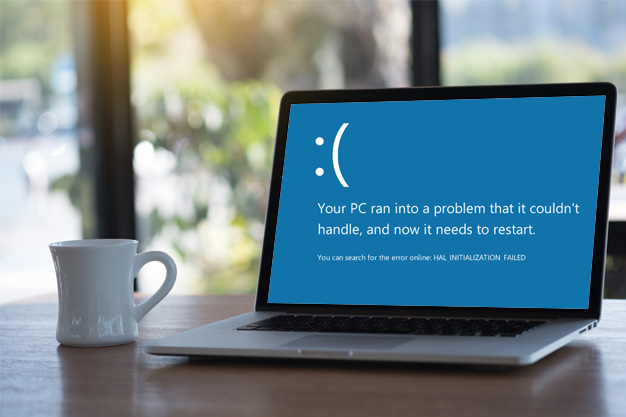 It's costing you
Rather than buying a new computer, it can sometimes be tempting to keep buying extras or replacement parts and software to keep it running. This may be a viable solution for small, cheap-to-fix problems, but it's worth keeping a realistic handle on the cost-benefit analysis.
We all know that as technology improves, machine specs also improve for the price that is offered. Your computer's specs may have looked great five years ago, but the chances are that you can get a new device today with far more computing power for an affordable price.
Don't fall into the sunk cost fallacy: I've already invested so much in this computer that I may as well continue to do so'. If your computer keeps costing you money, it's worth considering an upgrade, even if the upfront cost is greater than that of a single part.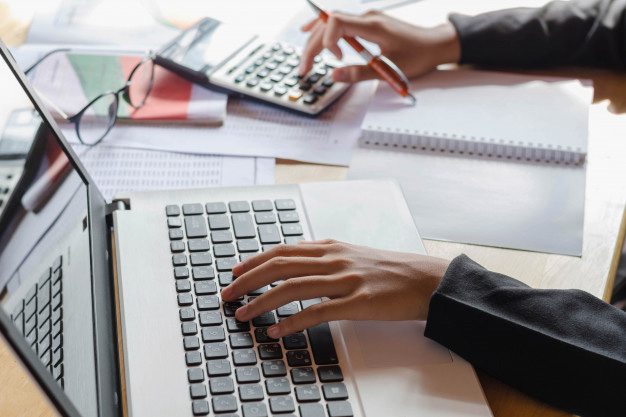 Your computer can't handle the latest updates
A telltale sign that you've got an old computer is if it doesn't meet the minimum system requirements to install new software, games or design tools like Photoshop. Not only does this indicate it's likely to be at the natural end of its life, it's also pretty inhibiting if you can't use your computer for the latest applications.
Congratulations, you got a great lifecycle out of your investment. You deserve a fast-new computer. Once you replace it and get used to your new computer, you will wonder how you ever worked on your old one.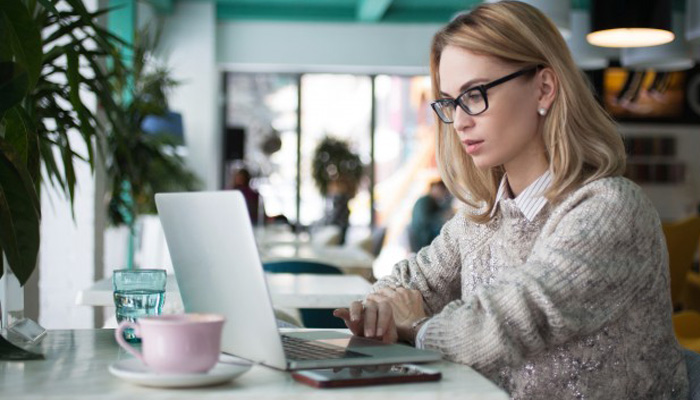 You have an obsolete operating system
An obsolete operating system is a one that is no longer supported by the developer. In essence, this means that the system is no longer receiving updates to fix exploitable problems in the computer's software.
Put another way, if you have an obsolete operating system, your computer doesn't have the same capacity to repair problems and may even leave you vulnerable to viruses and hackers. Operating systems older than Windows 8 are now obsolete, so if this is the case and you're continually experiencing issues with your computer, it might be time to consider buying a new one.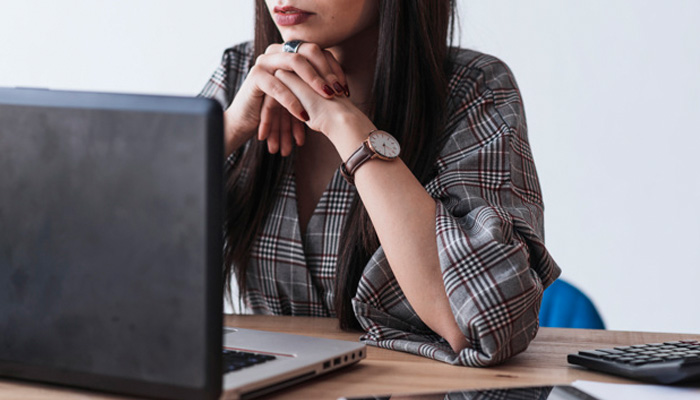 You feel a sense of relief when you use other people's devices
Going beyond the technical aspects of computer ownership, another good way to determine if you need a new computer is if you experience a huge sense of relief when you use other devices. If you find yourself amazed at how fast and seamless someone else's computer is, this signals that you've been conditioning yourself to expect poor performance from yours.
If you find yourself in this scenario, you'll also realise how much positive difference it makes to your productivity and enjoyment when a computer is performing well.
Listen to these six cues, especially if you use your computer on a regular basis. Your instincts are right if they're telling you that the little spinning icons, unusable applications and slow start ups are simply not worth it.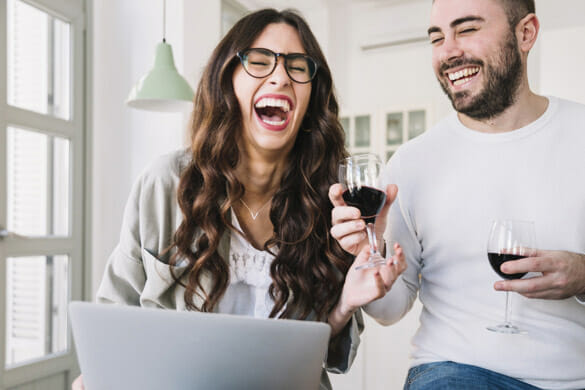 Drop in and speak to the team here at PC Pitstop
Unlike many other chain stores, the team here at PC Pitstop do not work on commissions.
What that means to you is we take the time to listen, ask lots of questions about how you currently use your computer and what for. Only then we will make a recommendation based on your usage and budget. It's that easy. Customers often comment that they trust buying from us because they know that if trained technicians and engineers are happy to recommend the equipment, then it must be a good buy.
The team here at PC Pitstop custom build the majority of the equipment we sell, at the same, if not better specifications and often at better prices than our competition.
We don't have the huge overheads the chain stores have to deal with and that means a more personable service for you and a better product that we are proud to stand behind.
Drop in and see the team here at PC Pitstop or give us a call on 02 6584 1551