Why you should outsource IT for your business

It's not uncommon for big corporates to outsource specialist IT services, so they can streamline processes, maintain excellent support, and get professional expertise without having to hire expensive full-time staff. 
However, this isn't as common for many small and medium-sized Australian businesses, who often attempt to tackle these important services in-house. Although this may seem like a logical way to cut costs, the evidence suggests that outsourcing IT support will actually save you time, money, and human resources in the long run. 
That's because growing businesses often struggle to find the time to maintain their IT operations, or they simply don't have the right skills among their small pool of IT staff. Here are four reasons why you should consider outsourcing IT support for your small or medium-sized business. 
1.

You can trust professionals to do it right first time
Outsourcing IT services to a professional specialist provider guarantees that your business receives high-quality, expert support every time. Experienced IT support specialists provide dedicated services that ensure your in-house team gets the support it needs without having to wait hours – or even days – for an inexperienced technician to try and solve their problem.  
If you need niche technical advice or support, it's a no-brainer to get professional help so the job is done right first time. Established IT companies like PC Pitstop have a team of experts at your disposal to solve most technology-related challenges.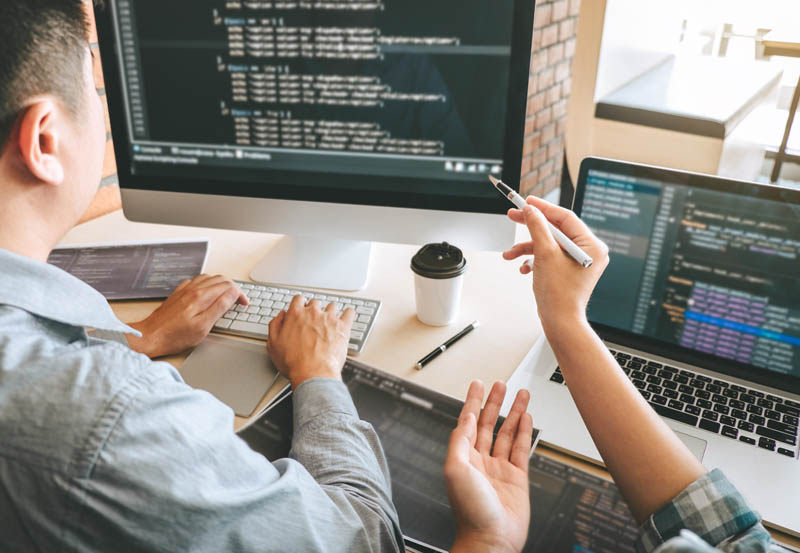 Although your employees may have a basic understanding of IT services, having a pool of specialists on hand is a sure-fire way to gain a competitive advantage. Technology is constantly evolving, so it's crucial you remain ahead of the competition with the latest and greatest IT systems supported by knowledgeable business IT specialists. 
Outsourcing will give you confidence and peace of mind that professionals that know what they're doing are on the job. They'll give you the right advice and support to solve whatever challenges your company is facing.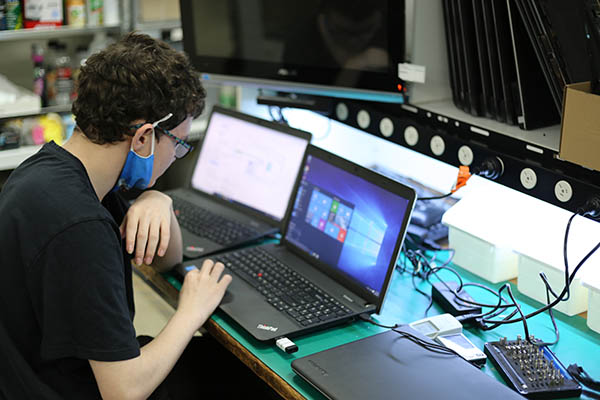 2.

Save time

and

resources
One of the key reasons that large businesses outsource their IT services is due to a lack of time and in-house resources. 
Tasking one of your existing employees to maintain your IT services means you have one less pair of hands for other important areas of your business. Hiring someone to focus solely on IT support can cost a lot and will redirect time and energy away from other important projects. 
Not only this but hiring your own IT service specialist can be tricky if you don't know yourself what IT support your business needs. The risk of employing an under-skilled person can be costly for a SME and – if you get it wrong – employment laws mean you can't just get rid of them and hire someone else.  
Business coaches often recommend focusing on your own business growth and not stressing about employing a skilled worker for your IT operations. As small and medium-sized businesses often have less resources, outsourcing will give you peace of mind that your systems and technology are taken care of, so you and your staff can get on adding value to other key aspects of your business. 
3. Save money
If you get things done right first time, your company will save money. A key benefit of outsourcing IT services to professionals is that they know what they're doing. This means you'll enjoy quicker and more effective results.  
Instead of having one of your staff members spending hours on a tricky IT problem, outsourcing will deliver a faster and more effective resolution that will save you money and potential downtime. This will free up money to develop your other key staff and cut down on your wage bill.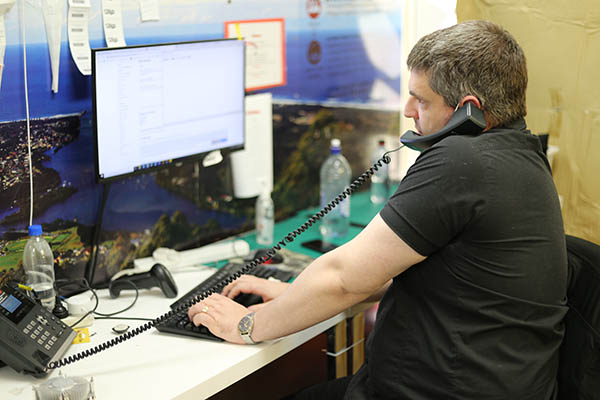 4. Instant remote support
Another key benefit of outsourcing IT is remote support. Often, you won't even need your outsourced IT specialist to come into your premises to provide support. Using the power of the cloud and remote access, they can simply connect to your systems remotely.  
This gives you instant IT support, which lets you and your staff to continue working with minimal interruptions.  
How PC Pitstop can help with your IT outsourcing
Save time and money and reduce stress by choosing to outsource your IT services to PC Pitstop. We offer a reliable and expert service that will make your life easier and ensure you get maximum up-time from your IT systems. 
PC Pitstop offers cost-effective Business IT Solutions to suit your small or medium-sized business. We'll help you keep your critical IT systems up and running with minimal fuss and stress. 
 So, whether you're after one-off business support, scheduled maintenance, or ongoing IT support, contact us today to see how we can help! 
Sign up to our newsletter!
Found this article useful? Sign up to our newsletter to get handy tips and useful advice right in your inbox. You can unsubscribe any time, and we will never spam you!