How to Fix Home WiFi Problems Once and For All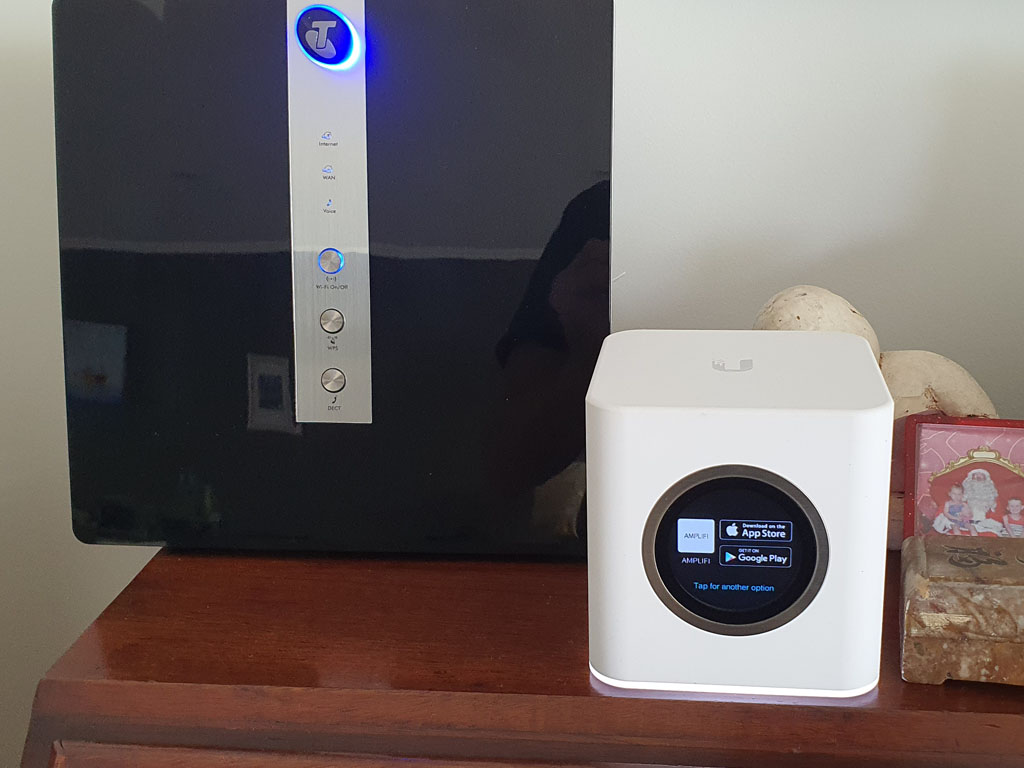 Client has battled with bad WiFi internet reception for years in an upstairs office. The main issue was the apartment construction of solid brick walls and solid concrete floors between levels. This significantly reduced any WiFi signal.
A variety of extenders and temporary fixes had been attempted before the client eventually gave up and contacted PC Pitstop Port Macquarie for a solution.
Upon initial site assessment, the PC Pitstop Trained Technicians found a professional Telstra Business Grade Netgear Wireless Modem NBN Router installed. This was considered one of the better devices to spread WiFi signals throughout difficult installations.
Upon careful consideration, the best solution offered by PC Pitstop was the Ubiquiti AMPLIFI HD Home Mesh Kit.

The kit consists of a router / controller and two access points. Additional stand alone access points were integrated to spread strong WiFi to all areas of the apartment.
After a couple of hours, the client now has robust and reliable Internet in every corner of the apartment.
Internet speed has increase from 11Mbps to 52Mbps.
Signal strength has gone up by a factor of 16x
Old Telstra wireless strength
lounge/backdoor -45dbm
tv area -55dbm
front door inside -61dbm
upstairs no signal on mobile phones,  40% signal on PC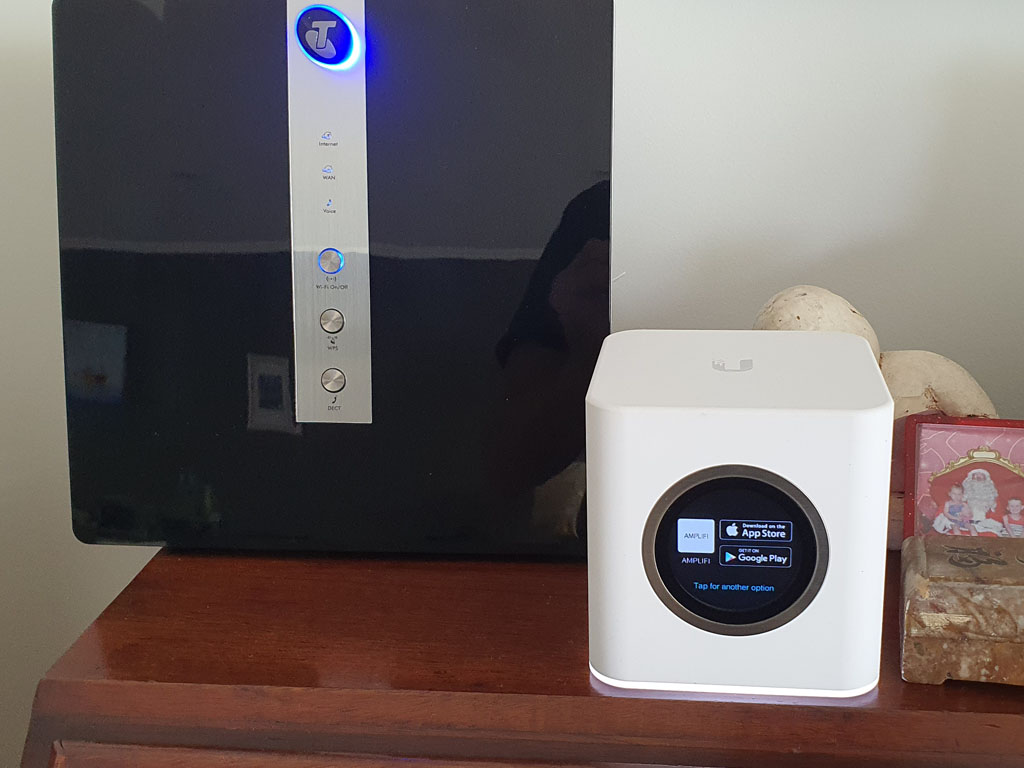 Ubiquiti Home Kit Mesh strength
lounge/backdoor 34-dbm
tv area 44-dbm
front door inside 36-dbm
upstairs -39db 92% signal on PC