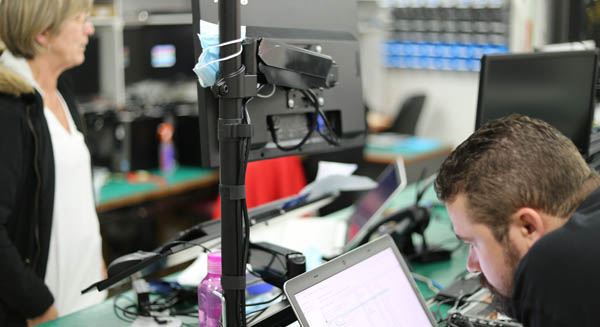 Gunning Homes is a builder with over 25 years experience in the Camden Haven area and his PC Pitstop built website perfectly represents his attention to detail and craftsmanship cleanly whilst also out-ranking his competitors whose websites have existed longer. A smart and simple online solution with profitable real world results!
WE SAT DOWN WITH TONY AND ASKED WHAT HE WANTED FROM HIS NEW SITE
Tony is a great guy to work for – he knew he wanted a great looking web presence that allowed his customers to see the attention to detail that he puts into every single home he builds, so he left all of the design and flow up to our creative team. We sat down with Tony and asked lots of good questions and then allowed him to tell us his story, and together with some high-resolution photos he sent through this is the end result.
24/7 WEBSITE MONITORING & MAINTENANCE
The sign-off of the project was completed, from start to finish in well under 4 weeks. Tony also took advantage of monthly hosting on our fast Sydney servers, as well as 24/7 website monitoring, ensuring his site is always online and available, scheduled updates and servicing of his website to always up to date and error free.
BUILDING WEBSITES THAT GET FOUND
It's no use investing in a website solution if it never ranks well and gets found by Google. With all the websites we build, we first take a detailed competitor analysis to see how they are all ranking in Google. W then we put strategies in place to not only match the competition but beat them in rankings. This is done in a number of ways and is a varied level service we build into all the projects we take on and into websites that have been built by others.
WE HELP YOU PLAN & STRATEGISE WITH CUSTOM ONLINE REPORTS
Ongoing monthly reports are sent to all our clients tracking their rankings, results of their chosen search term keywords, and important audience breakdowns that help you make better business and marketing decisions each and every month. Contact us to see how we can help your building business.