PC Pitstop repair computers of all makes and models – laptops, desktops, MACs and all your small devices.
Get it done faster at PC Pitstop, simply call or pop in to your nearest store with your enquiries.
[TIME FOR A CHECKUP]
Dust and debris in your computer can cause overheating…which can fry parts…which can result in lost precious data…which may result in tears!!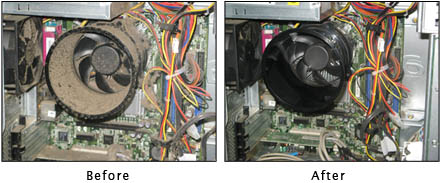 WHAT DO WE DO DURING A TUNEUP TO MAKE YOUR COMPUTER FASTER, SAFER AND CLEANER?
ü

Workshop Assessment & Diagnosis
ü

Hard Drive Surface Testing
ü

File System Integrity Testing
ü

Malware Scan & Removal
ü

Optimization of Startup Processes
ü

System Defrag
ü

Apply Critical System Updates
ü

Hard Drive Speed Test
ü

Bench Testing
ü

Physical External Computer Clean with Antibacterial Cleaner
ü

Physical Internal Computer Clean with Compressed Air
ü

Final Startup Check
ü

Discuss Any Recommendations
ü

Supply Future Maintenance Information


Home Users need to get a computer Tune-up at least every 12months while Business Users need to get a Tuneup at least every 6months to keep their equipment in top working order and to avoid a technology crisis!
When was the last time your computer had a checkup?

Get into PC Pitstop today.

#02 65 841 551 :: sales@pcpitstop.com.au :: www.pcpitstop.com.au/blog