Easy Upgrade Options for Your New or Refurbished Computer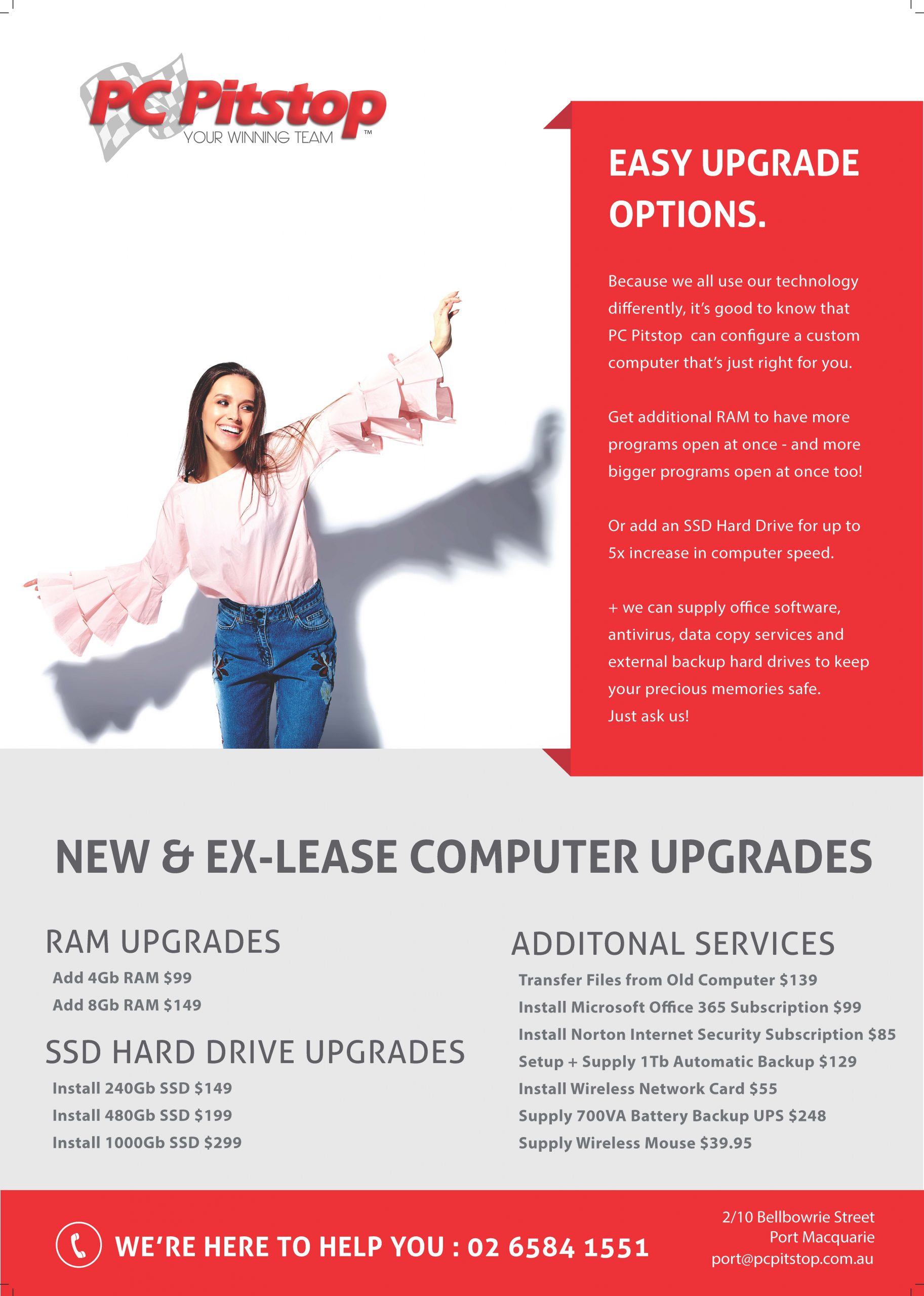 Upgrade the RAM or Hard Drive in your new or ex-lease refurbished computer or add on handy additional services from the PC Pitstop crew, so you can enjoy your machine with the power, memory and capacity that you desire. Fast, reliable and ready to go for work, school or home. Call or call-in today, plus check out our new online store for Australia-wide delivery of parts, programs and new and second-hand laptops and desktops.
*Prices listed current at time of publishing and are subject to change.