Phone Repairs Port Macquarie
Its that 1 second drop and the smash of your phone screen that changes everything.
When your phone's damaged – you need it fixed FAST.
Cheap priced phone repairs using only the best
parts by specialty trained technicians.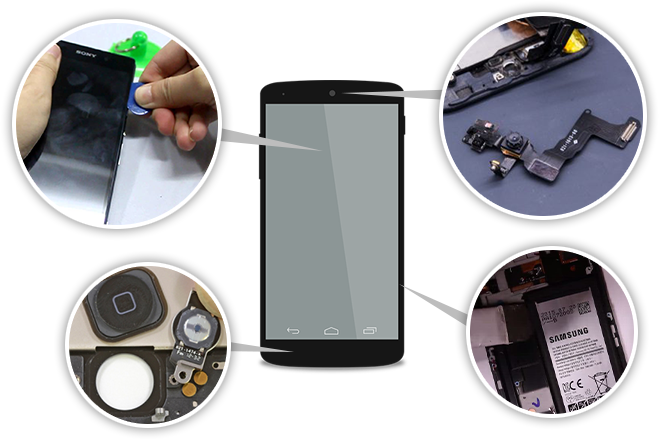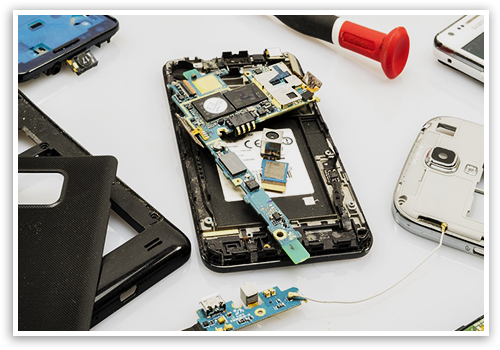 PC Pitstop Phone Repairs
PC Pitstop phone & smart device repairs are unmatched in terms of experience, quality of parts and quality of work.
PC Pitstop urges you to do your research and save time, money and stress before choosing a repairer.
Customers are often referred to us after trying to save $10 – $15 and a repair has gone horribly wrong elsewhere.
With PC Pitstop – you deal with the best in the industry – giving you more value with every dollar invested in your repair service.
Fast & economical mobile phone repairs to all leading brands Port Macquarie & surrounds. Quality parts with full 12Month warranty. 98% same day service.
Successful Phone Repairs from the Experts
20 Years in the business with 15,000+ happy customers, 7x Port Macquarie Business Award Winners,  100% Port Macquarie owned and operated.
It's easy to see why more people choose PC Pitstop with their precious phone repairs.
Mobile Phone Repair Testimonial
Reviewed by:
David Roberts
Went into PC Pitstop to have my iPhone and Samsung galaxy screens looked at I was assisted by Ben and Tristan absolutely fantastic customer service. Defiantly people that would go above and beyond what you would expect!!!
Rating:
5
If your Phone has been damaged:
Turn off your mobile phone immediately
Do not restart your phone
Do not install or re-install any software
Do not shake, disassemble, remove or attempt to clean a damaged mobile phone
Do not attempt to dry a wet phone – call us straight away – 02 6584 1551
Never attempt to operate a visibly damaged mobile phone
Contact PC Pitstop immediately
Following these tips will increase the likelihood of a successful phone repair.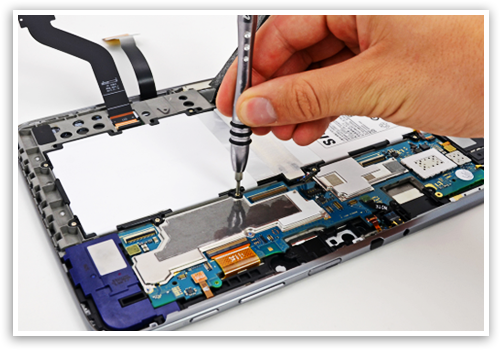 Out Side Areas Device Repairs
Live outside the Greater Port Macquarie Region and need your iPhone, iPad or other device repaired? Join the 1000's of other happy customers who send their equipment in for mail in repair! EASY >>> Send it to us, we'll fix it and send it back like new!
HERE'S WHAT DO TO:
1. Call ((02) 65 841 551) or  Email PC Pitstop with the answers to these Prior Device Repair Questions. This allows us to keep you informed at every step of your repair, ensure all necessary parts are in stock and ready for your items arrival and,most importantly, avoid a Return-Without-Repair. Items receievd without these answers will be placed at the end of the queue and may be further delayed if correct parts are unavialable.
2. Carefully wrap and package your device in a padded mailer like the one below. Send it to: PC Pitstop, Shop 2, 10 Bellbowrie St, Port Macquarie, NSW, 2444. Be sure to add your return address on the reverse and we recommend paying a little extra at the post office for insurance and tracking. We accept no responsibility for items lost or further damaged in transit.
3. We'll call you as soon as your parcel arrives, get it fixed and send it back to you – padded, insured and tracked for $10 + $Repair. Now that's easy!

Get your phone repaired!
Contact our team of experts. PC Pitstop accommodates everyone – from businesses to a family member who may have damaged their mobile phone and everyone in between.

99%+ success rate
If your mobile is turned straight off and brought in for repair, your chances of a successful repair are even higher. PC Pitstop has the tools and parts to get the job done quickly.

Data recovery and transfer
PC Pitstop can restore and recover data from most phones. Restoring from your iCloud/Google account or computer backups. In extreme cases, recovery from broken phones.
Device   
YES! >>> We Repair  + Call for up to the minute quote 
iPhone X
iPhone X
Broken Screen or No Picture = Full Front Glass & LCD Complete Replacement
iPhone X
Not Charging or Intermittently Charging = Charging Port Replacement
iPhone X
Low Battery Performance or Device Reboots = Battery Replacement
iPhone 8 Plus
iPhone 8 Plus
Broken Screen or No Picture = Full Front Glass & LCD Complete Replacement
iPhone 8 Plus
Not Charging or Intermittently Charging = Charging Port Replacement
iPhone 8 Plus
Low Battery Performance or Device Reboots = Battery Replacement
iPhone 8
iPhone 8
Broken Screen or No Picture = Full Front Glass & LCD Complete Replacement
iPhone 8
Not Charging or Intermittently Charging = Charging Port Replacement
iPhone 8
Low Battery Performance or Device Reboots = Battery Replacement
iPhone 7
iPhone 7
Broken Screen or No Picture = Full Front Glass & LCD Complete Replacement
iPhone 7
Not Charging or Intermittently Charging = Charging Port Replacement
iPhone 7
Low Battery Performance or Device Reboots = Battery Replacement
iPhone 6 Plus
iPhone 6 Plus
Broken Screen or No Picture = Full Front Glass & LCD Complete Replacement
iPhone 6 Plus
Not Charging or Intermittently Charging = Charging Port Replacement
iPhone 6 Plus
Low Battery Performance or Device Reboots = Battery Replacement
iPhone 6
iPhone 6
Broken Screen or No Picture = Full Front Glass & LCD Complete Replacement
iPhone 6
Not Charging or Intermittently Charging = Charging Port Replacement
iPhone 6
Low Battery Performance or Device Reboots = Battery Replacement
iPhone 5C
 Due to shortage of raw materials – iPhone 5 screens have changed price
iPhone 5C
Broken Screen or No Picture = Full Front Glass & LCD Complete Replacement
iPhone 5C
Not Charging or Intermittently Charging = Charging Port Replacement
iPhone 5C
Low Battery Performance or Device Reboots = Battery Replacement
iPhone 5S
  Due to shortage of raw materials – iPhone 5 screens have changed price
iPhone 5S
Broken Screen or No Picture = Full Front Glass & LCD Complete Replacement
iPhone 5S
Not Charging or Intermittently Charging = Charging Port Replacement
iPhone 5S
Low Battery Performance or Device Reboots = Battery Replacement
iPhone 5
  Due to shortage of raw materials – iPhone 5 screens have changed price
iPhone 5
Broken Screen or No Picture = Full Front Glass & LCD Complete Replacement
iPhone 5
Not Charging or Intermittently Charging = Charging Port Replacement
iPhone 5
Low Battery Performance or Device Reboots = Battery Replacement
iPhone 4S
iPhone 4S
 Broken Screen or No Picture = Full Front Glass & LCD Complete Replacement
iPhone 4S
Not Charging or Intermittently Charging = Charging Port Replacement
iPhone 4S
Low Battery Performance or Device Reboots = Battery Replacement
iPhone 4
iPhone 4
Broken Screen or No Picture = Full Front Glass & LCD Complete Replacement
iPhone 4
Not Charging or Intermittently Charging = Charging Port Replacement
iPhone 4
Low Battery Performance or Device Reboots = Battery Replacement
 iPhone 3GS
iPhone 3GS
Front Glass & Digitizer
iPhone 3GS
Broken Screen or No Picture = Front Glass & LCD Complete Replacement
iPhone 3G
 iPhone 3G
Front Glass & Digitizer
 iPhone 3G
 Broken Screen or No Picture = Front Glass & LCD Complete Replacement
iPod Touch 4th Gen
iPod Touch 4th Gen
Broken Screen or No Picture = Front Glass & LCD Complete Replacement
iPad 2
iPad 2
Broken Screen = Front Glass Replacement
iPad 3
iPad 3
Broken Screen = Front Glass Replacement
iPad 4
iPad 4
Broken Screen = Front Glass Replacement
iPad Air 1st Gen
iPad Air 1st Gen
 Broken Screen = Front Glass Replacement
iPad Air 1st Gen
Broken Screen & No Picture = Front Glass & LCD Complete Replacement
iPad Air 2nd Gen
iPad Air 2nd Gen
Broken Screen & No Picture = Front Glass & LCD Complete Replacement
iPad Mini 1st Gen
iPad Mini 1st Gen
Broken Screen = Front Glass Replacement
iPad Mini 1st Gen
Broken Screen & No Picture = Front Glass & LCD Complete Replacement
iPad Mini 2nd Gen
iPad Mini 2nd Gen
Broken Screen = Front Glass Replacement
iPad Mini 2nd Gen
Broken Screen & No Picture = Front Glass & LCD Complete Replacement
iPad Mini 3rd Gen
iPad Mini 3rd Gen
Broken Screen = Front Glass Replacement
iPad Mini 3rd Gen
Broken Screen & No Picture = Front Glass & LCD Complete Replacement
Device   
YES! >>> We Repair  + Call for up to the minute quote 
Samsung Galaxy S6  
Samsung Galaxy S6
Broken Screen or No Picture = Full Front Panel Replacement
Samsung Galaxy S5  
Samsung Galaxy S5
Broken Screen or No Picture = Full Front Panel Replacement
Samsung Galaxy S5
Low Battery Performance or Device Reboots = Battery Replacement
Samsung Galaxy S5
Not Charging or Intermittently Charging = Charging Port Replacement
Samsung Galaxy S4  
Samsung Galaxy S4
Broken Screen or No Picture = Full Front Panel Replacement
Samsung Galaxy S4
Broken Screen or No Picture + Frame Damage = Full Front Panel Replacement
Samsung Galaxy S4
Low Battery Performance or Device Reboots = Battery Replacement
Samsung Galaxy S4
Not Charging or Intermittently Charging = Charging Port Replacement
Samsung Galaxy S3  
Samsung Galaxy S3
Broken Screen or No Picture = Full Front Panel Replacement
Samsung Galaxy S3
Broken Screen or No Picture + Frame Damage = Full Front Panel Replacement
Samsung Galaxy S3
Low Battery Performance or Device Reboots = Battery Replacement
Samsung Galaxy S3
Not Charging or Intermittently Charging = Charging Port Replacement
Samsung Galaxy Tab 3  
Samsung Galaxy Tab 3
Broken Screen or No Picture = Full Front Panel Replacement
Samsung Galaxy Tab 3
Not Charging or Intermittently Charging = Charging Port Replacement