If you're the technician
we're looking for…You'll be…
Friendly, enthusiastic and conscientious…You'd have high standards and be described
as courteous, mature and a relaxed team player.
You'll be responsible as a techician in 4 major roles with PC Pitstop – workshop repairs, onsite
support, business phone support and daily customer sales and service.
You'll need to be well presented, trustworthy, punctual and love smiling. You'll be keen to take this opportunity to learn, grow and achieve well above average results and remuneration.
You'll want to work for Port Macquarie's Employer of Choice 2013/2014!
You'll apply the skills you already have in technical troubleshooting, i-device repairs and very basic business server setup and maintenance. These skills are preferred though not all 100% essential.
We really don't care if you have the paperwork – But you must possess good lateral problem solving skills, great people relation skills and most of all love working in a supportive team at a fast pace.
Hi and Welcome…
This is our way of introducing you to the team at PC Pitstop. As you've probably already noticed we do things a little differently to most people in business and that's because we operate on a few totally different beliefs about what going to work should really mean.
We believe that:
Going to work every day should be a joy.
You should love technology and love helping others
You should work as hard on creating a better YOU as you do in your job (We will help you here!)
Making mistakes is great….as long as YOU take responsibility and learn from it.
You'll always enjoy being part of our team….if the team wins, we all win.
And so on.
You'll be able to learn a bit more about our culture and what we strive to achieve by reading our website.
UPDATE – 14th April 2014 – APPLICATIONS ARE NOW CLOSED FOR THIS FIRST ROUND OF RECRUITEMENT – IF YOU WOULD LIKE TO SUBMIT YOUR RESUME AND COVER LETTER FOR OUR NEXT ROUND OF RECRUITMENT TO BE HELD SOON – PLEASE EMAIL team@pcpitstop.com.au
All the best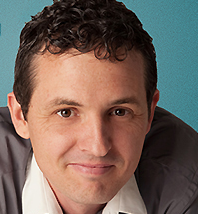 Ben Waters
Director,PC Pitstop