Hannaway Lawyers – Pitstop IT secures data and improves network connectivity

Proactive service + reliable backup storage = seamless file storage and sharing with minimal downtime
Hannaway Lawyers is a Port Macquarie-based law firm that assists their clients with civil, criminal, and family law, as well as conveyancing, wills, and estates. They have been operating since 2002 and are accredited specialists in family and criminal law.
Given the sensitivity and confidentiality of the information they hold, Hannaway Lawyers required a more up to date file storage solution. This was to preserve client confidence and confidentiality and meet legal compliance requirements.
They turned to Pitstop IT to provide a storage and backup solution and ensure their network was performing optimally.
Project challenges
Hannaway Lawyers had all their data files stored on any one password protected device. While this provided security, it also meant that the files couldn't be accessed by more than one person or shared securely across the team.
Having an older device also meant there was no redundancy. If the device failed for any reason, this meant their valuable files could be lost.
Like many other small and medium sized businesses, they had been doing the best they could for a period of time. However, they recognised that best practice had moved and there was now a better and more accepted way of storing and backing up important data.
An example of this was that the first electronic files used to be saved on floppy disks, then on CDs, then to hard drives and now to the cloud. Hannaway Lawyers were trying to keep pace with the latest technologies but needed some expert advice to ensure they weren't left exposed.


Pitstop IT's solution
To secure their files, we upgraded Hannaway Lawyer's existing backup solution to a Network Attached Storage (NAS) device, which houses two large capacity 8TB hard drives. One drive is for storing files and data, the second is the backup drive.
We configured the NAS device to send alerts when certain conditions occur. For example, when the disk space gets low, Pitstop IT's support team receives an automated email. This helps ensures the Hannaway Lawyers team don't run out of disk space – particularly at a critical time. This proactive service lets us act quickly to ensure they can continue saving files and minimise downtime.
Another alert we receive immediately is if a backup fails. This ensures we can act quickly to resolve the issue so valuable files and data can continue to be backed up.
Aside from ensuring storage and backup was set up to run reliably and seamlessly, we also conducted a network audit. This was to make sure Hannaway Lawyers were achieving the best possible performance from their internet and network services.
We hold the information gathered from the audit in a special database, which lets us stay up to date with any changes we make to their computers, IT equipment and devices in the future. This tool – ITGlue – lets us record the information for all devices on their network, including account administration, users, network drive mappings, and anything relating to their IT environment.
ITGlue's 'RunBooks' module lets us captures how all the network and devices are configured, which we can then send as PDF or print out to the client. This gives a single source of truth for how everything IT-related works in their business.
We also labelled all Hannaway Lawyers' IT equipment and devices to ensure that, if a problem occurred, troubleshooting time is minimised. We can respond quickly, either remotely or with an onsite visit, as we have all the information we need to help us diagnose any IT incidents or problems they may encounter.
Hannaway Lawyers ensure their network devices are connected to an Uninterrupted Power Supply (UPS), including desktop computers, desk phones, printers, and scanners. This extra power capability gives them approximately 45 minutes of extra power if there is a power blackout.
This is enough time for staff to ensure they have saved all documents and files and are able to shut their devices down properly – avoiding potential start up issues that can follow a sudden power outage. We maintain the UPSs for Hannaway's, including supplying battery replacements when required.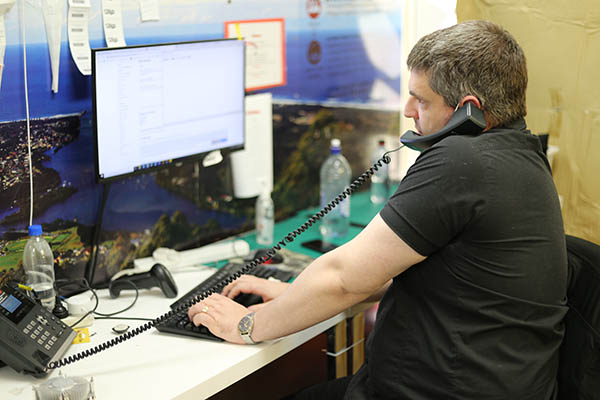 Applications for other clients
When making any IT decision, talk to us first so we can help you futureproof your business technology. We have over 25 years' experience in business IT and we can support you with advice, experience, knowledge and dedication to small business services and technology – no matter how big or small your business is.
Get in touch with Pitstop IT today to see how we can help.